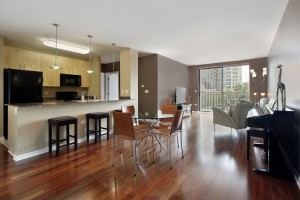 Fall Decoration Tips
So the nice autumn months have finally arrived and the best of nature's earthly colors flood the world around us. If you feel connected to it the same way you probably feel the need to have those colors all around you. There are ways to bring autumn into your home with a few useful tips. And if you have recently moved in a new home this presents the perfect opportunity to use all that new space to bring out the best of your place to the light. Here are some tips on how to achieve the desired effects:
Buy artwork with fall themes
Having those on your walls and even alternating a few paintings or sculptures throughout the year can be a wonderful way to feel one with the world around you. Look for something with nice red, orange and yellow colors that fits the warm feeling around you. If you feel like you don't want any traditional images around the house you can always use abstract art to achieve what you intended to begin with.
Use centerpieces
A bowl of red or yellow apples is a great addition to your table as well as a centerpiece made of flowers mixed with leaves and maybe even berries. Adding and removing things from it may also symbolize the fluid nature of the world if you want to look at it from a philosophical point of view.
Decorate the porch
The best way to setup the mood is to use a variety of decorations like corn stalks, or straw to add some flavor and color to the way your porch looks. Using orange and brown ribbons is a great way to place something out there in complete contrast with the yellows of cornstalks and straw.
Fireplace decorations
If you do have a fireplace you can place some small pumpkins over the mantelpiece together with pine cones or dried leaves to complete the decorative touch. On the other hand keep a close watch on the pumpkins if you place them since they'll ripen very quickly in the warm environment and they might even go bad eventually if you keep them for extended periods of time. You can also add candles to the mix and when you turn the lights off their glow will give the place a tranquil atmosphere.
Spread the decorations
You can use artificial fall leaves and you can spread them around the house, strategically placing them over books or elsewhere alongside other decorations. Use your imagination and your sense of aesthetics to obtain the best results. Avoid too much decorations since this will only make your home look too cluttered and overwhelmed. There must be a fine balance between decorations and the original look of the room.
Widening the scope
There are other things you can add to the traditional decorations like feathers, rocks and pieces of wood to create that natural feel to a home. Perhaps some old bottles from the 40s or pieces of rope alongside animal antlers? You can also paint pumpkins in different fall colors using latex paint or fill jars with fall-themed items like leaves or even candy. The possibilities are absolutely limitless when it comes to decorations!