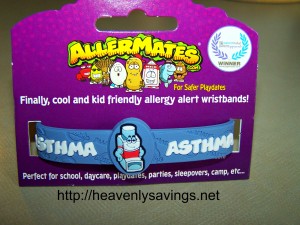 My Thoughts On AllerMates
AllerMates is a new and upcoming way to guard your children from things they are allergic to in a fun and positive way. Allergies don't have to be a negative thing and children shouldn't feel as if they are different because of them. AllerMates sells many different types of products to help the community around your child be aware of their individual allergies. Products such as dog tags, dog tag necklaces, lunch bags, stickers and wristbands are what AllerMates has to offer.
AllerMates is not just about the product, they have a website that offers support from a certified physician that specializes in pediatrics, allergy and immunology. The website offers message boards and a community style blog where parents can come together and talk about their children's allergies.
The site offers tools to help with situations that may arise as well as helpful tips. AllerMates products are tested for safety and are all hypo-allergenic and latex free which I found to be one of the many great things about them.
AllerMates wristbands are flexible and made to fit all children and they also fit on my wrist. I adore the little blue Asthma wristband we have. Each wristband has an individual name that relates to the allergy. "Puffer" is a on a blue wristband and he helps create a fun way for a child to allow the adults around them know that they have asthma.
When your child is surrounded by many children and adults coming in and out of their daily routine such as the cafeteria and playground, the wristband is such a great way to keep everyone informed without adding extra pressure on the child. I remember as a child I had a friend who was lactose intolerant and she had to wear a metal band around her wrist and it hurt her skin. These wristbands would have been so nice to have! They are flexible and colorful. The best part of all is that when you purchase a "Puffer" wristband that a portion of those sales goes towards asthma research! How amazing is that?! Not only are you helping your child not bear the weight of explaining their allergy or yourself having to repeat to all the adults about the allergy of your child, but that you are also helping fund the research into their allergy! Can't get any better than that in my opinion!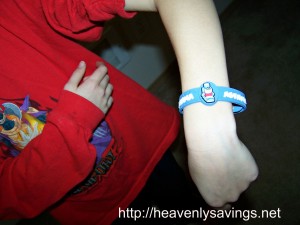 ** I was sent a review product for the purpose of this review. However, my own opinion was used and not influenced in any way!