Cheese Stuffed Green Chilis Recipe!
My family loves Green Chili's and one of my favorite recipes ever is when my hubby grills up cheese stuffed chili's! This is a recipe that he made up himself a few years ago and since then it has been a staple in our home.
Ingredients:
Green Chili's Cheddar Cheese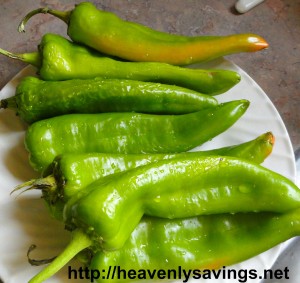 The first thing you will need to do with your Green Chili's is wash them off and cut off the tops. After the tops are cut off I carefully remove the seeds and try not to split the pepper down the side.
After the tops are cut and the seeds are removed you can place sliced or shredded cheese inside of your peppers.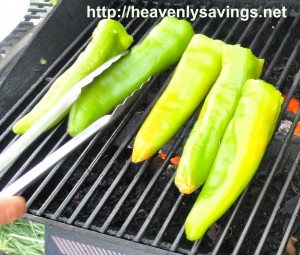 After the cheese is inside each pepper you will want to take them outside to the grill! We like to grill them about 5-7 minutes per-side or until cheese is melted and peppers become soft.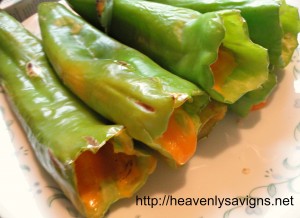 Serve and eat! Yum!