I love Claussen Pickels! They have the best flavor ever! In fact just last night I made Deep Fried Pickles to go along with dinner…it was a special occasion meal that my daughter picked out 🙂
Right now you can stop by and print a $0.55/1 Claussen Pickles Coupon!
Want a couple of deals to go along with this rare coupon? Here you go….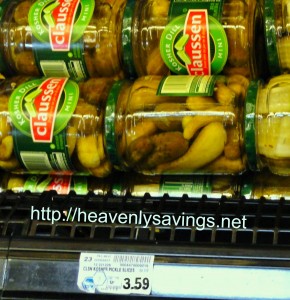 City Market
City Market has Claussen Pickles priced at $3.59
Claussen Pickles $3.59
Use $0.55/1 (double to $1)
Printable HERE
Final Cost: $2.59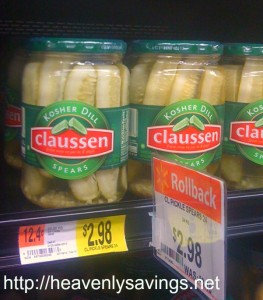 Walmart
Walmart has Claussen Pickles on Rollback for just $2.98
Claussen Pickles $2.98
Use
$0.55/1 Printable HERE
Final Cost: $2.43