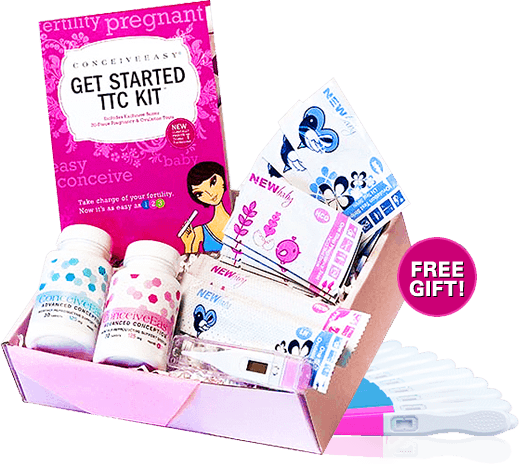 My Thoughts on ConceiveEasy TTC Kit System
Growing up I always knew I wanted a large family. My dream was to have at least 4 kids but I really wanted 6. As soon as my daughter was born I was excited to get started again on a second child. For years my husband and I have tried and now that she is almost 8 we still have not had a second child. As these years go by it becomes more and more discouraging. We have been trying everything and dream of one day having a second child.
I know that I am not alone in my dreams for children. There are thousands of parents out there who are trying to conceive and for some reason are not able to do so easily. I know that doctors can help but the truth of that is they are expansive. No matter how much I want a child it is hard to come up with the money I need to see a doctor to start fertility treatments.
Recently I have seen amazing kits to help you on your journey to get pregnant. One of the most put together and complete kits I have ever seen is the ConceiveEasy kit. I was blown away with everything that arrived and how it easy it was to use.
ConceiveEasy will teach you how to take your temperature and chart it so you can figure out the best times to conceive. The kit includes a thermometer as well as instructions on how to use. There is also LH and HCG test strips Ovulation Tests, Pregnancy Tests, and advanced conception pills to help you conceive faster.
I am so excited for this kit. I am not pregnant yet but I also am not through one full bottle of the pills yet. I am so excited and I am hoping that in the next two months I will be pregnant!
If you are looking for a little extra boost in getting pregnant then check out this kit. The pills are all natural and everything is super easy to use and very well put together!
** I received a ConceiveEasy Kit for the purpose of this review. However, my own opinion was used and not influenced in any way.