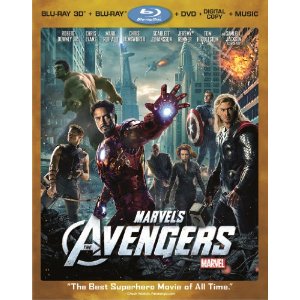 We all know how popular Marvels Avengers is! Why not purchase this 4-Disc Set for yourself or a loved one?
Right now you can get Marvels Avengers 4-Disc Set for just $19.99 (Reg. $49.99). If you have an Amazon Prime membership this will ship Free! Happy Shopping!
Don't forget to fan Heavenly Savings on Facebook so you won't eve miss a deal? Don't have time for facebook? Get our daily email sent right to your inbox!
Thanks Clip and Follow!