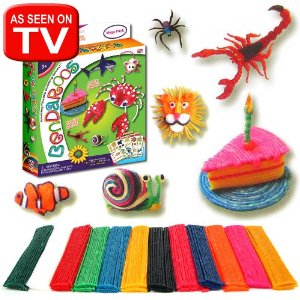 I Love Bendaroos! My daughter received these as a gift last year for Christmas and I must say they were one of the greatest gifts ever! She has spent hours upon hours playing with these ingenious Bendaroos.
Today I was looking up how much they were because I was thinking about getting some as Christmas gifts this year! I was shocked when I seen the price! Just $8.49 (Reg. $23.99) This is a huge savings of 65%! Yippee!
These also qualify for Free 2-Day Prime Shipping!