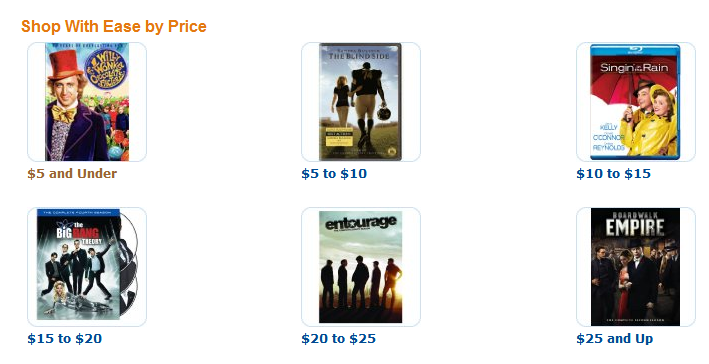 A few years ago I got an amazing Christmas gift. It was a basket full of DVD's & Goodies. Each of the DVD's were family friendly and made for some awesome nights of my family sitting around the TV laughing together.
Each time I see a great deal on DVD's I think of that basket filled with movies and candy and the memories I was able to make off that great gift.
Right now Amazon has a huge sale on DVD's. You can score DVD's as low as $5 plus Free Shipping for Amazon Prime members. I also love that many of the great TV shows I love have their seasons on DVD marked down to unbelievably low prices!