Good Day Krista ,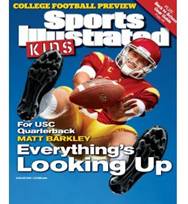 Are you a fan of Sports? Do you enjoy getting your family off the couch? For the first time Sports Illustrated Kids has decided to do a "SportsParent of the Year". Do you know someone who deserves the title of "SportsParent of the Year"? Why not nominate them….or even enter yourself!
The SportsParent of the Year will be a role model who sets a great example and has an essence of sportsmanship. It's not about the trophies you win but more about the way they support their family and community!
The Grand Prize winner of the "2012 SportsParent of the Year" will score a $1,000 gift card to help support their child(ren) or communities sports needs! The winner will also get a feature in an issue of Sports Illustrated Kids magazine!
If you are interested act fast…deadline for entries is 9/24/12!
**I will be receiving a SI Kids goody basket and a year subscription to Sports Illustrated Kids in conjunction with this post.