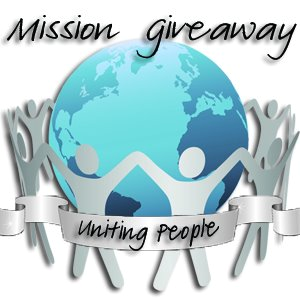 It's that time again! Time for another great Mission Giveaway! This time the sponsor is USBorne! Want to learn more? I know you do….
About Our Sponsor

Since having grandchildren Colleen became enthralled with Children's Books most especially ones that keep a child's attention and can hold up with repeated use. When she was introduced to Usborne Books, Colleen decided to become an Independent Consultant for Usborne and Kane Miller books. She loves bringing quality books to kids of all ages and believes Usborne & Kane Miller Books have the best selection of non-fiction books for children, on the market.
30 years ago Peter Usborne pioneered a new generation of books that have proven it is possible to create books that compete with the vast media that attracts children today. From activity book and neat fiction series, to internet-linked science and history encyclopedias, Usborne does books better.
Kane Miller books come from all over the world to bring a different feel, culture, or a silly story that kids everywhere can enjoy. Fantastic fiction series make Kane Miller a wonderful choice for the young readers in your life.
Grand Prize: One of Two (2) Usborne Prize Packs – One to win and one to give
The Usborne Very First Reading ($70 ARV) is an exciting series for children who are just starting to learn to read. The 15 book boxed set includes a helpful parents' guide. Online resources are available at veryfirstreading.com.
Very First Reading is designed to bring children up to the level at which they can tackle stories in Usborne First Reading (Level One), which is part of the best selling Usborne Reading Program.
The First Reading boxed set contains 10 books including Levels 1 through 4, plus a Parent's Guide to assist with helping your child learn to read. Using the included Parent's Guide, you will help your reader build confidence with books that progressively introduce new vocabulary, verb tenses, comparatives, superlatives, and more.
Level One titles are designed to be the first real books a beginner will tackle with support from a parent or teacher. Level Two titles stretch the reader a little more, with more advanced story lines, more text and more complicated sentence structure and vocabulary. Level Three titles encourage the reader to develop reading stamina. And Level Four titles build readers' stamina still further and have 48 pages entirely devoted to the story.
a Rafflecopter giveaway
That's it! You have successfully entered this awesome giveaway! Side note…It's not mandatory that you enter all the giveaways at each blog. However, doing so not only increases your chances of WINNING the other prizes, it increases your chances of WINNING the Grand Prize! Mission Giveaway started with the $100 Story where with $100 several people received the help they needed. We are on a mission to help people! We have gathered a group of bloggers that want to make a difference. Together we are the Mission Giveaway Group! To inquire about becoming a sponsor, please contact Amee or Dawn at madamedealsmedia@yahoo.com for details. Take a look at our Media Kit to see what Mission Giveaway has to offer. Are you a blogger that would like to participate in Mission Giveaway? Find out how you can join us. Check out how entrants would pay it forward this week and enter your own comment:.