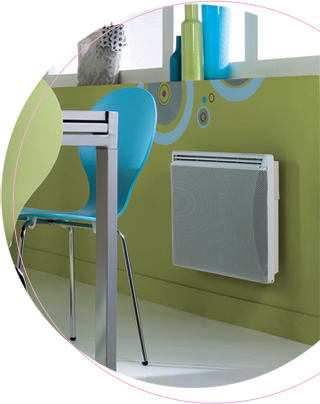 I can feel Autumn in the air. This morning when I took my daughter to school is was 42 degrees Fahrenheit. Sadly that is warm compared to what we will be in just a few short months. With these cold temperatures approaching it is time to start thinking about the heating systems in your home. Are you in need of heat in one or more of the rooms in your home? Getting heat can be easier then you might think with About Heating.
About Heating has many great heater options on their site from Panel Heaters, Bathroom Heaters and more!
Panel Heaters are a great addition to any room. There are different style options available as well as different sizing options. I love that the Panel Heaters are off the floor and are made to look stylish in any room. (As you can see from the picture above.)
Hanging Bathroom heaters are also a nice addition. I purchased a bathroom heater a few years ago and love throwing my towel over it during chilly mornings. There is nothing like stepping out of a shower into the warmth of a soft towel. It is a great way to start the day. The bathroom heater was also very easy to install and does not take up much room in my bathroom. It is a purchase I am happy that I made!
About Heating has more to offer then just Panel Heaters and Bathroom heaters! They also have heating pumps and storage heaters! No matter what your heating needs might be you will want to check into what About Heating has to offer!