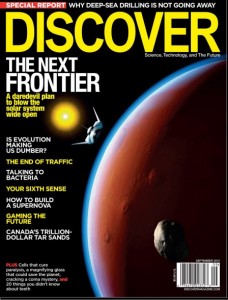 Tanga is offering a subscription to Discover magazine for only $4.99 a year. Discover magazine is an award-winning, clearly written general interest magazine devoted to the world of science and technology. It intelligently explores all areas of science from archeology to ecology, technology to medicine, and astronomy to physics.
Each subscription comes with 10 issues and you can buy up to a 2-year subscription! You can renew your subscription by using the exact same name and address as your existing subscription on your order.
Enter coupon code DISCOVER at checkout to receive your Discover magazine subscription at checkout.