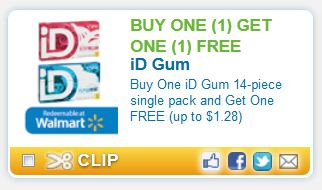 Don't forget the iD Gum B1G1 Free Gum Coupon is still available! Just use zip code 62946 to print this out! It says for up to $1.28 retail so this should make for some really cheap gum!
To change zip codes click on 'Local Coupons' input the zip code 62946 and then click back to 'Coupons'!
Thanks Printable Coupons and Deals!