Throughout the year I try to hit up all of the great Vistaprint sales! I love how I can score customized items as gifts for loved ones at prices I can afford!
Currently you can score a Personalized Kids Shirts for just $2 + Shipping!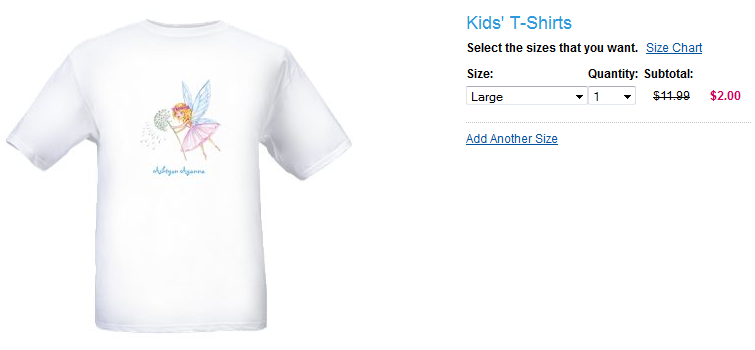 To score this price DO NOT add anything else to your cart. When you get to the offers page you can click 'Go To Cart' to bypass the other offers.

Shipping is just $4.50 for the Kids Shirts so final cost will be $6.50 Shipped for a Personalized Kids TShirt!