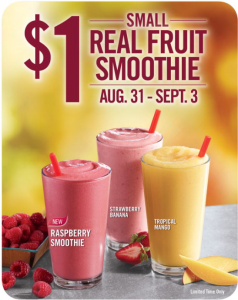 To celebrate Labor Day Burger King is offering $1 small fruit smoothies for the holiday weekend. This should be at all Burger King locations but I recommend calling your Burger King in advance just to make sure.
You will be able to choose from their three flavors:
Strawberry Banana
Raspberry
Tropical Mango
No coupon is needed.