Crafting is my number one hobby. I could spend hours upon hours walking around my local hobby stores trying to find new craft ideas to make at home.
As I get older I am finding less and less time to make those handmade gifts by myself. Crafty items can be time consuming but even though I don't have time to hand make them myself anymore I still love to give handmade gifts to loved ones. So how can I do that without making them myself?….. By finding a great place to purchase them instead!
TraidCraft is a great place to purchase handmade fair trade items. When purchasing I love to purchase fair trade because I know that I will be making a difference in the lives of others! Plus TraidCraft has been making these fair trade deals since 1979 so they really know what they are doing! Each purchase through them will not only be great quality with a handmade feel but also will go to help those in poverty who are in need of the things most of us take for granted. TraidCraft loves to find items made by those who are in need. In turn those who are in need will be able to get themselves and their families out of poverty and will be able to have a chance that they would not have had otherwise.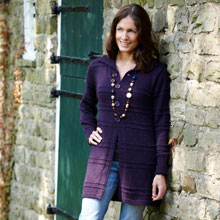 Next time you are on the lookout for a great gift for a loved one or even something special for yourself I recommend you look into fair trade!
On the TradeCraft site you will be able to find great items such as Clothing, Jewelry, Cards & Paper, Wine, Chocolate and more! There is even a special offer's page that you won't want to miss out on! There are so many great deals!
They even go as far as to have fair trade grocery items! Wowza!