Top Ten Women Celebrities in Eyeglasses
"Men seldom make passes at girls who wear glasses" said Dorothy Parker, but that was once upon a time, long-long time ago. The times have certainly changed now. Glasses have become stylish and suave fashion items, ideal for covering your no-makeup face as well as displaying a sharp image.
This is evidenced bymore and more celebs and fashionistas who are sporting glasses! Anne Hathaway and Jenny McCarthyhave been seen donning geek-chic glasses both onscreen and off.
Here is a look at some of our favorite celebs in stylish eyeglasses.
1. Jenny McCarthy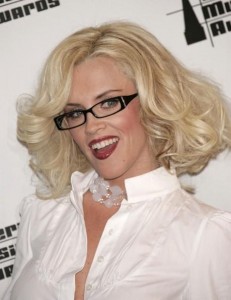 Photo source: zimbio.com
Jenny McCarthy knows how to keep her super star glam even in glasses. A touch more boxy, her slim eyeglasses give off a touch of finesse and sophistication to her look while still being playful and flirtatious.
2. Marilyn Monroe

Photo source:girlstalkinsmack.com, glamazondiaries.com&arizonafoothillsmagazine.com
An icon of sophisticated feminine couture, Marilyn Monroe was a true lover of cat-eyeglasses. Channeling the 1950s style, celebrities like Kourtney Kardashian and Nicole are wearing retro cat eyeglasses which have made a stylish come back as of late.
3. Jennifer Garner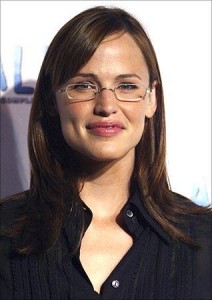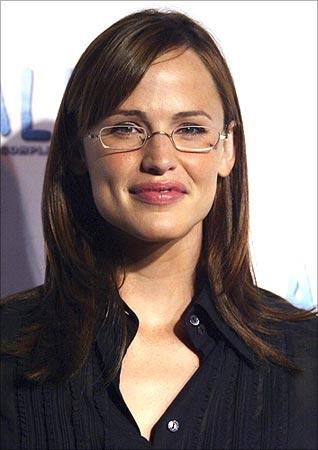 Photo source:specials.rediff.com
Jennifer Garner keeps a fresh, clean and a professional look in these rectangular rimless glasses. She wears a frame that makes a classy style statement without excess and embellishment.
4. Julia Roberts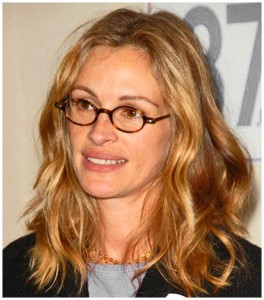 Photo source: geekydoggy.com.
Smart, alluring and seductive, Julia Roberts wears a sleek oval shape frame with feminine curves. This thin frame further enhances her features without being overbearing.
Julia, you are still a pretty woman!
5. Meryl Streep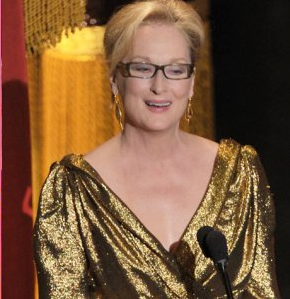 Photo source:specsdirect2u.co.uk
Style icon, Meryl Streep knows how to steal the show. Wearing slim rimmed frames at golden globe award this year, she looks subtle and exceptionally classy.
6. Britney Spears'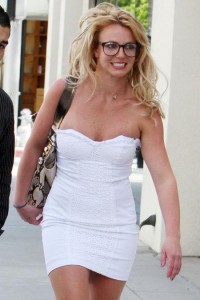 Photo source:peacelovesarcasm.com
Britney Spears' goes bold with her oversized glasses. Her oval shape frame adds slender definition to her face, and instantly lures all attention to her eyes. This naughty, flirty girl sexes up glasses as only she can!
7. Rihanna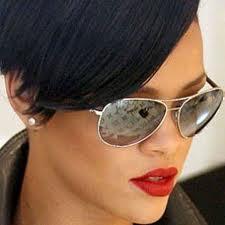 Photo source: mellr-notjustanotherblog.blogspot.com
Rihanna knows how to style her frame. She's impossibly gorgeous and routinely captivates us with her breath taking performances, plus her playful style is a breath of fresh air on the fashion scene.
8. Anne Hathaway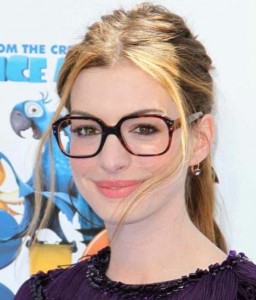 Photo source: completelycatherine.com
Anne Hathway represents the new wave of geek-chic actresses. Her excellent taste in eyeglasses creates an understated fashion statement. A lady in specs is brainy, hot, sexy sight to behold!
 9. Katy Perry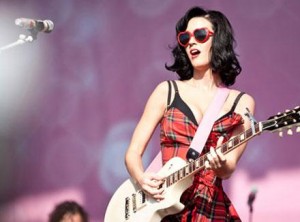 Photo source:glamourvanity.com
Katy finds new way to express her love to her boy friend John Mayer. She uses slightly oversized, retro eyeglasses to spice up her look.  Irrespective of the frame size and color, heart shape eyeglasses always look charming.
10. Jennifer Lopez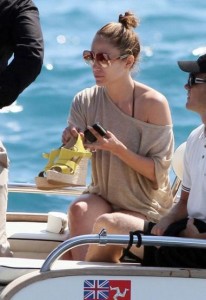 Photo source: stylebistro.com
Jennifer picks a stylish frame to top her outfit. These oversized frames complement her skin tone and further accentuate her jaw line and cheek bone.
AUTHOR BY LINE
This post is brought to you by Global Eyeglasses. Founded in 2005, with the vision of bringing stylish and affordable prescription eyewear to the masses, Global eyeglasses is now a leading online retailer of prescription eyeglasses and prescription sunglasses. 
-GUEST POST