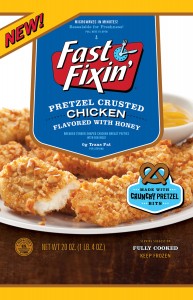 My Thoughts on Fast Classics Chicken
There are days that I feel like I don't stop running. My days are filled with day care kids, driving children to school, swimming lessons, church meetings, going to the gym and everything else I have to get done. With life being so busy I try to plan my meals around things that are great for us but also fast!
Recently I was sent coupons to review Fast Fixin! I had never before noticed Fast Fixin in the stores but after reading about their new Crunchy Pretzel chicken I could not wait to give it a try! When I got to the store I learned that they do not carry the Crunchy Pretzel Chicken in my area and they do not carry the Fast Fixin brand….but they do have Fast Classics! This was just as impressive as I found a couple bags of Chicken Friend Chicken Breasts and Country Fried Steaks and to make this deal even better the chicken not only cooks super fast but comes with a gravy packet already in the package so all I have to do is add water and I have fresh gravy to go over my chicken!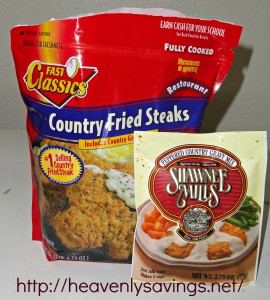 The Fast Classics Chicken was a huge hit at my home. As soon as I opened the bag I popped the frozen chicken onto a cookie sheet and baked at 400 degrees for 25 minutes. As the chicken was cooking I opened the gravy packet and started the water to boil! It was super fast and easy! To make it even better there was enough gravy left over to add Mashed Potatos to our dinner!
My family loved this chicken. The taste was amazing and my daughter begged for more! That is not common with her as we usually have to fight with her to eat anything but she LOVED Fast Classics Chicken!
The next time you are in the store and looking for delicious meals that are quick and easy I recommend looking into Fast Fixin and or Fast Classics Chicken! It really is great!