I love VistaPrint! I have made so many orders with them I don't even know where to start! Recently my husband got a customized TShirt as a gift from his sister and it had my husbands favorite car on the back! He loves that shirt!
These Vistaprint customized T-Shirts are currently just $2 + Shipping which is $4.14 so $6.14 total Shipped! That is an amazing deal! There are literally 100's of designs to choose from and they will make amazing Christmas Gifts for loved ones!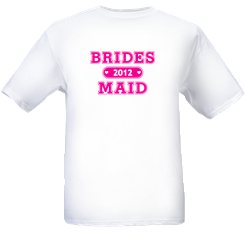 Some Ideas for T-Shirt Gifts:
Wedding Favorite Hobbie Pictures of kids for GrandParents Vacation Photos (like picture of child with Disney Character or at beach)  Sports Teams Advertise your business Advertise your School Pride
What are your ides for these great T-Shirts?