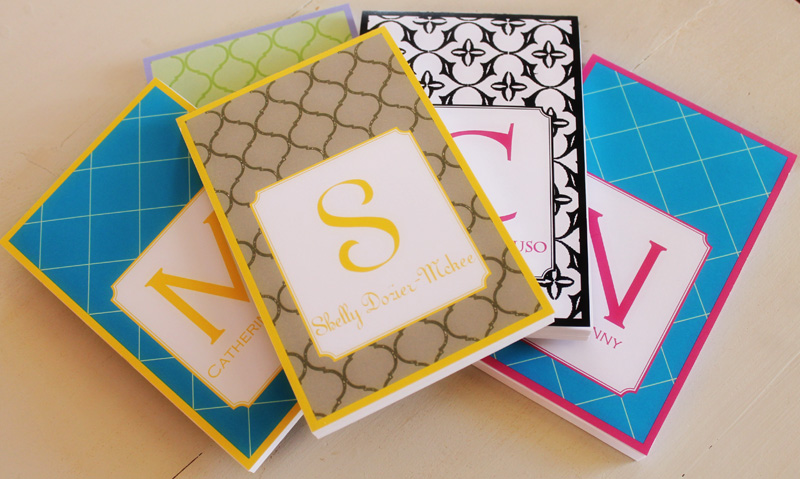 My Thoughts on The Covered Porch
Recently my daughter had her 7th birthday and of course it was filled with gifts of all kinds. Every year after her birthday and Christmas I have taught her that is is proper to fill out Thank You cards for each person who sent her a gift.
This year for her birthday Thank You's I was happy to have some amazing, customized note cards just for her. Thanks to The Covered Porch my daughter was able to mail out cards to our loved ones with beautiful decorations and her name written on them.
The Covered Porch is a great place to find personalized note cards, note pads, gift tags, monogrammed stationary, pillow covers and more.
Every item purchased at The Covered Porch Designs is customized just for you. You will be able to choose fonts, colors, designs and more. All of The Covered Porch designs are printed on nice cardstock and has great quality.
You can tell that a lot of work and effort goes into everything that The Covered Porch has to offer. I love how all I had to do was let them know my hobbies as well as the hobbies of the kiddo's and out of that she knew exactly what would fit our needs.
The Covered Porch is easy to work with. If you don't see what you are looking for as far as designs go on the web site then let them know! They will work hard to get exactly what you are looking for.
If you are on the lookout for a perfect gift for a loved one, some personalized stationary for yourself or a special notebook for your child to take to school with them then I recommend you look into The Covered Porch! They have all of your paper, textile and upscale design needs covered!
How would you like to win some Covered Porch for yourself? Well I am happy to say you can with this awesome $20 Gift Certificate you are sure to find some amazing stuff! Thank you The Covered Porch and Good Luck to all!