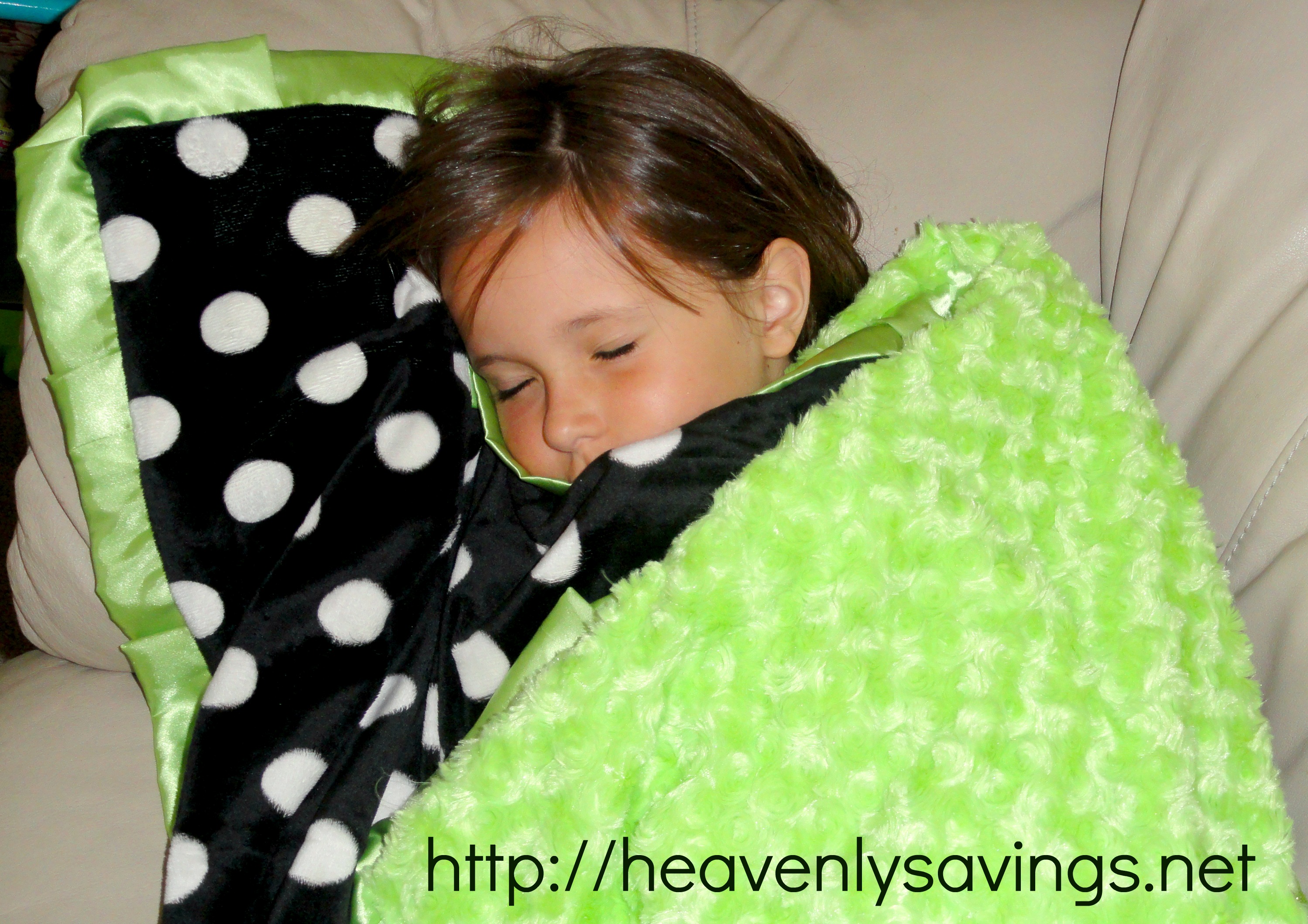 My Thoughts on Minky Couture
From the very beginning of parenthood you want the best for your child. Once you find out you are pregnant you seek out cute clothes and decorations for their nursery. You think long and hard about the colors and themes of their rooms and you want to find the softest most delicate items that will wrap your baby up and keep them feeling safe and warm.
If you are a parent you know what I am talking about and you know that wanting the best for your child does not stop no matter how old they get.
Minky Couture can provide comfort, softness and warmth for your loved one no matter their age.
Recently I was able to review a Minky Couture tween blanket. When it arrived at my door my daughter was standing there with me. We both pulled the blanket out of the package and right off the bat we both started talking about the softness of this blanket. This truly is the softest blanket in my house! One side of the blanket is black with white polka-dots with green silk around the edges. The reverse side of this beautiful blanket is green swirly softness. The quality is outstanding and the thickness of the material will provide the warmth your loved one needs.
Minky Couture makes luxury blankets for all ages and sizes with a large array of pattern and color options for boys and girls.
When purchasing a Minky Couture you have the option of choosing a blanket from their online store or customizing one with the patterns, colors and size you want.
Each Minky blanket is made with super soft Minky fabric and can be purchased in sizes Mini (10″ x 18″), Infant (36″ x 30″), Tween (36″ x 50″), Adult (50″ x 60″), and Monster (60″ x 72″). There are over 60 prints to choose from and 16 different solids! With that many options you will be able to find exactly what you are looking for!
No matter the age or person you are shopping for you will find them the perfect gift with Minky Couture. If you are currently looking for the perfect gift for a new baby, tween, collage kiddo, grandparents or even something nice for yourself you can't go wrong with Minky Couture!
How would YOU like to be the winner of a Minky Couture baby blanket? I am happy to say that Thanks to Minky Couture I will be able to give one away in your choice of boy or girl colors! Yippee!