The Walt Disney World Food Infographic
Out of all the other Florida theme parks, Walt Disney World is perhaps the best place to go for amazing food. With so much to offer, it's difficult to know where to start, especially when you see just how much effort goes into it all!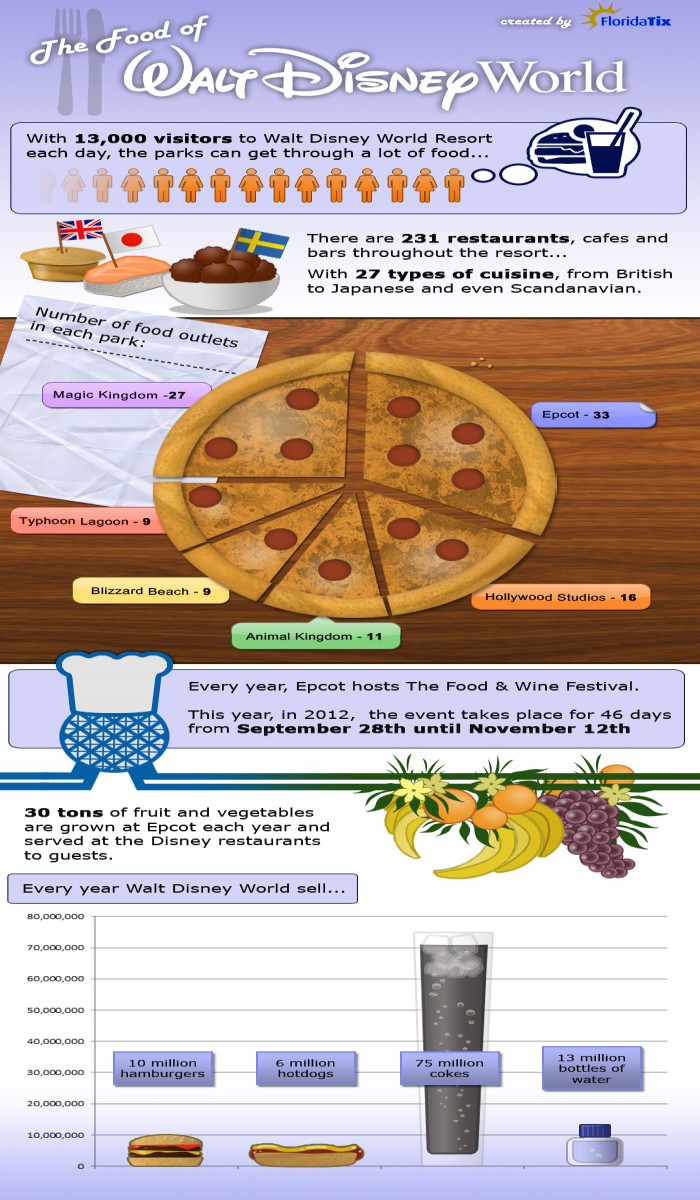 Richard Skidmore is the copywriter and author of the FloridaTix blog and is a huge fan of Walt Disney World Resort, Universal Studios and SeaWorld, writing about his experience since his last visit in October 2011.
-GUEST POST