THESE PICTURES ARE ALL AFTER THE BODY WORK WE DID A FEW WEEKENDS AGO……….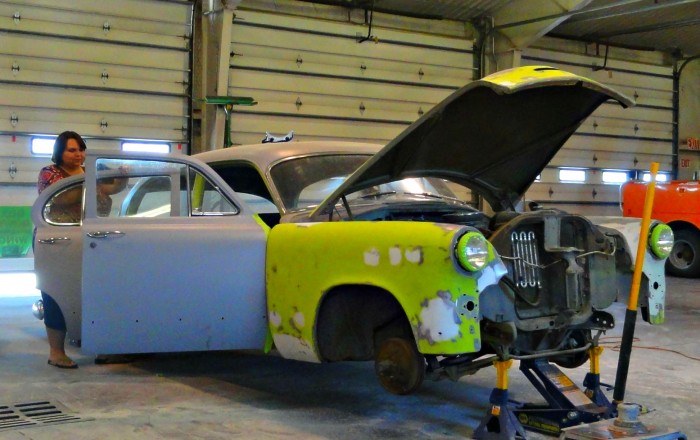 (Sanding the car – getting ready for paint)
As most of you know my Dear Hubby has a hobby of restoring old cars. This is a hobby that he has been teaching me over the last 8 years.
This past weekend we finished up some body work and paint on a 53 Dodge Coronet for a friend. My husband did a trade… body work and paint on a car and in exchange he received the 53 Hemi Engine that was original in this car.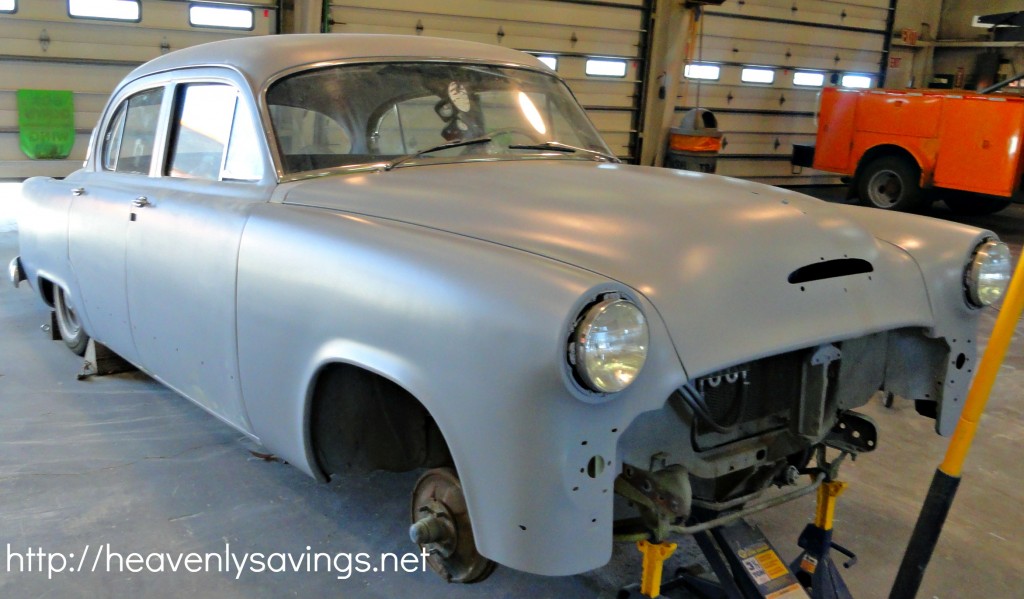 (after primer)
After priming up the car you need to do what is called Wet Block Sanding – This makes the car SMOOTH and helps it to remove any small imperfections in the paint.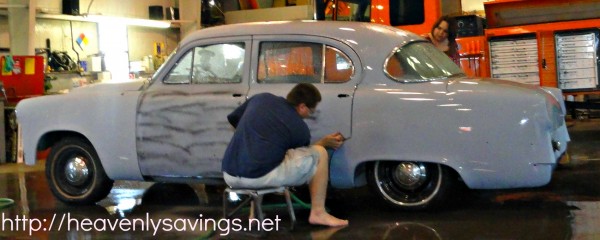 (Wet Block Sanding)
After Wet Block Sanding we let the car fully dry and then masked it all off so we could lay the paint!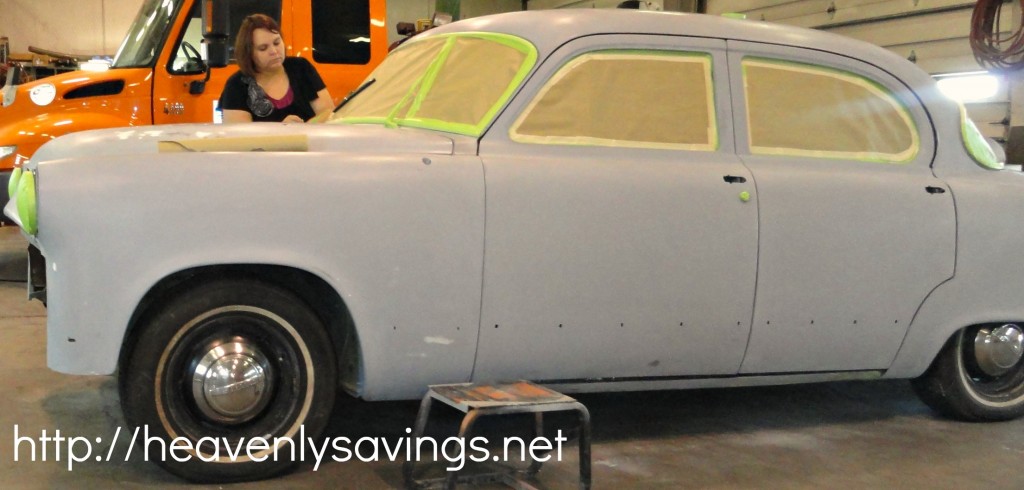 (masking off the windows)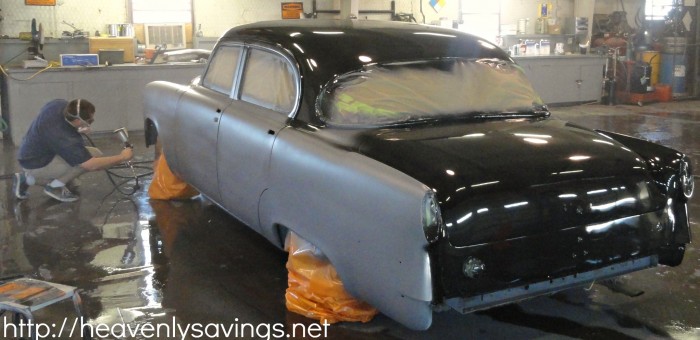 (My husband painting the car)
After that we unmasked the car and for let her dry….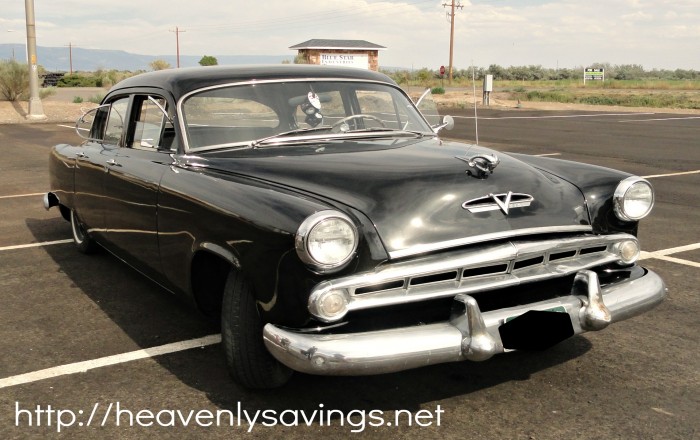 (finished)
I love working on  cars with my husband! It is so fun to see a car transform. This car turned out simply beautiful! The girl we did this for uses this car as her daily driver and I hope that she will enjoy it for a long time to come!