All Updates are in Red – I try to update hourly!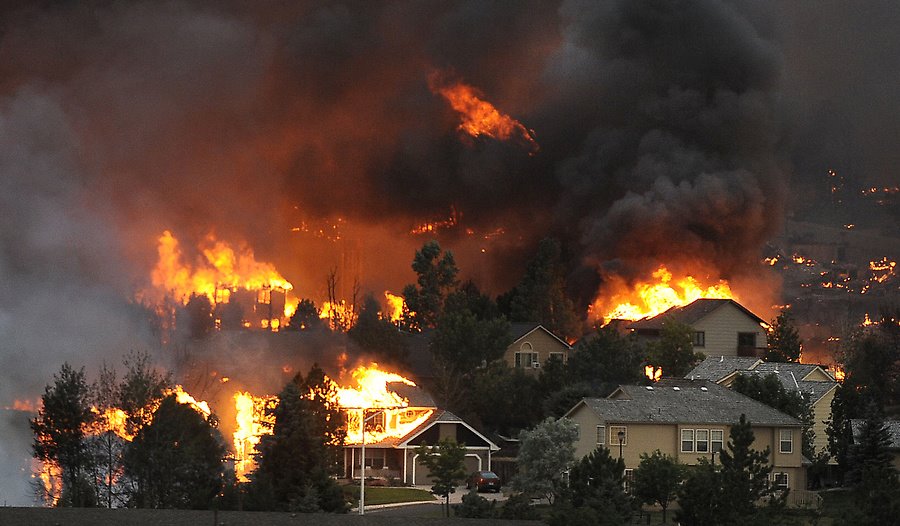 UPDATE for Waldo Fire: 346 homes on 35 streets have been destroyed. 
If you are not near Colorado Springs and would still like to help here is a link to a page of charity's for this area.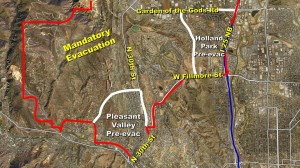 It is no secret that Colorado is in need of rain! There are currently more then 10 Large Wildfires burning across the state. It breaks my heart to see all these fires and pictures that all my dear friends are posting on their facebook pages. I have lived in this beautiful state my whole life and I love my beautiful mountains. My prayers are being sent out to all those affected. I also want to say a HUGE Thank you to those firefighters. My Daddy has been a firefighter for over 20 years and I know what a toll that can take on a person!
NEW FIRE – Lightner – 80 Acres – 40% Contained – 70 Firefighters on Scene.
 Pine Ridge  – 12,047 Acres – 50 Homes Evacuated – I-70 One lane open on both sides of Interstate. 5% Contained– 150 Firefighters on scene. 
High Park Fire – Estimated 87,284 acres it is 85% contained and has burned 257 homes. Estimated 1,125 Firefighters working on this fire currently.
Woodland Heights– Burned 27.3 acres and is now fully contained. It has burned 22 homes.
Trout Creek – 25 Acres and is now fully contained.
Treasure – 420 Acres and is currently 50% contained. 123 Personal working on this fire. 
CR102 – 300 Acres burned thus far and has been lowered from 100% Contained to 75% Contained.
Springer – 1,145 Acres and is 100% contained.
Waldo Canyon– (Pictured above) – 16,750 acres, 32,500 evacuated in Major Metropolitan area. 15% Contained. 1,118 Firefighters on scene. 
Stateline – 350 Acres and is now 50% containted
Weber – 9,279 acres and is now 45% contained. 653 Firefighters on Scene.
Little Sand– 23,500 acres and is now 34% contained. 237 Firefighters on Scene
Flagstaff Mountain – 288 Acres with 2,400 evacuated.
Sunrise Mines – 5,742 acres
Hewlett – 7,685 Acres
Here are more devastating photo's my friends are passing along on facebook…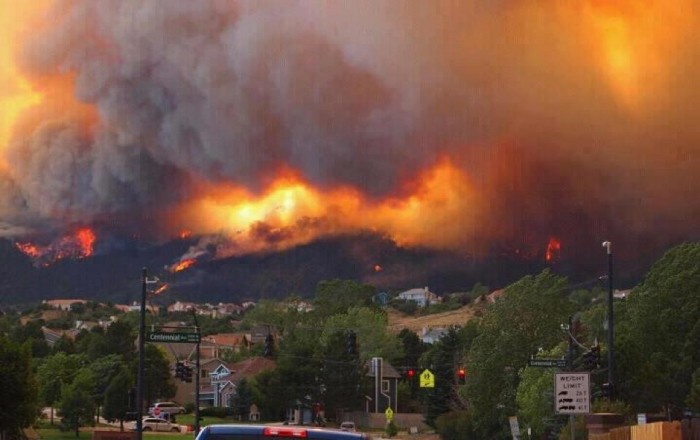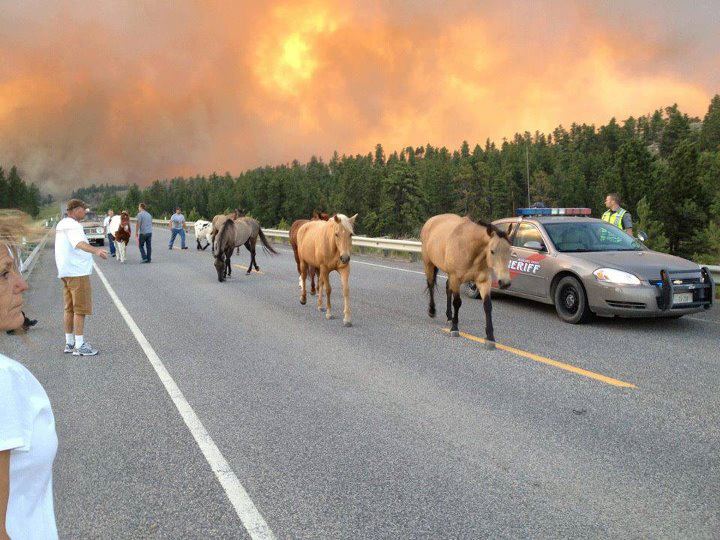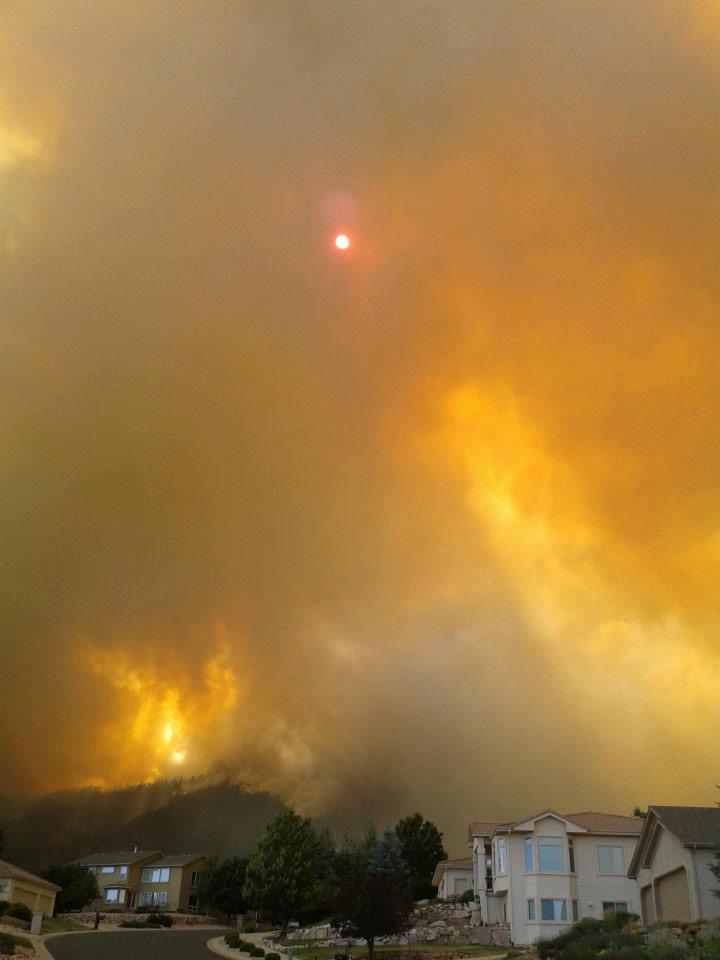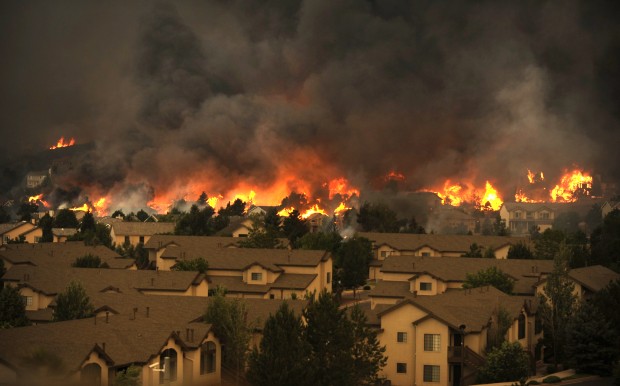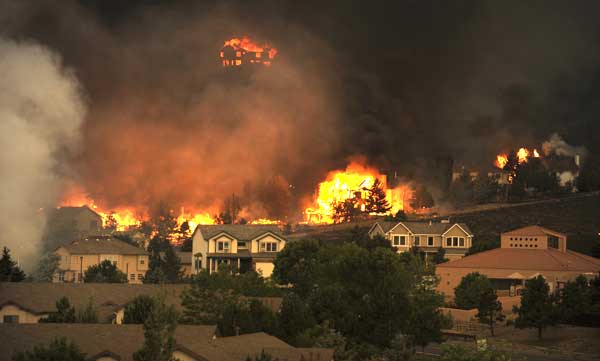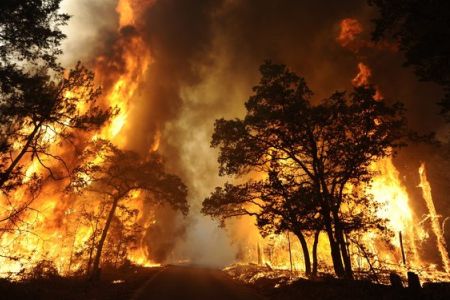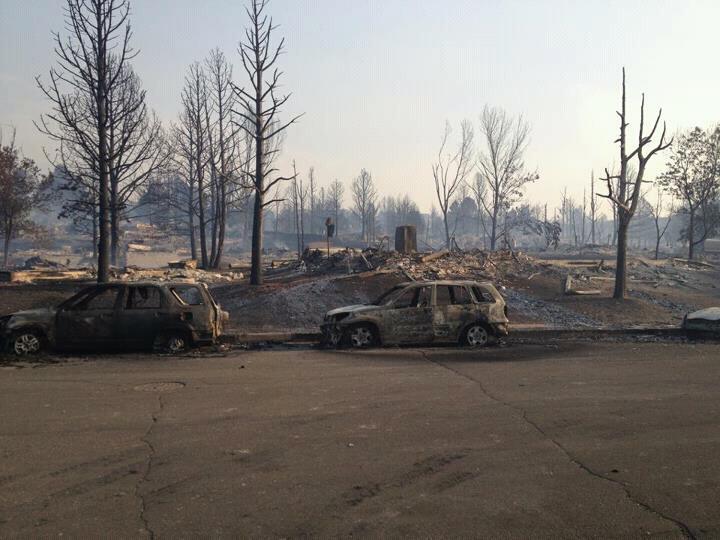 This  is a view of burned homes from the sky…. devastating….I have no words…..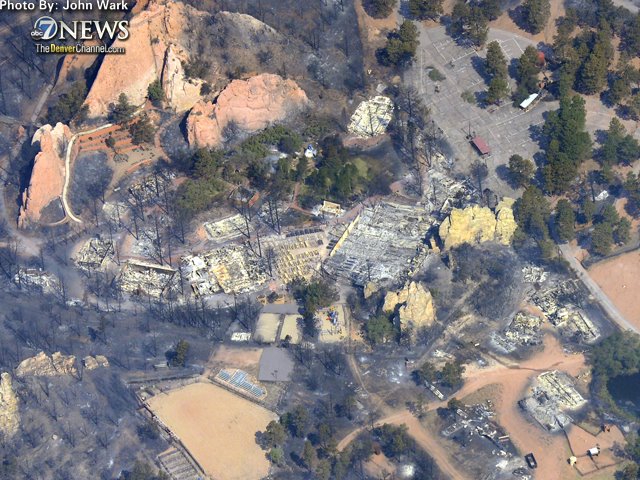 Flying W Ranch…..