My Thoughts on Hip Peas
My daughter HATES to have her hair brushed. Every day as I am combing through her hair she screams. This has gotten worse as she started swimming lessons last week and now each day before her lessons and again after her lessons I am combing through the tangles.
Recently I was sent Hip Peas Hair Detangler for the purpose of this review. To be honest I am not sure what I would do without it. Every day my daughter freaks out if I do not spray Hip Peas into her hair before I brush it. I can vouch that Hip Peas Detangler really does help no matter if my daughters hair is dry or wet! I also like the smell and so does my daughter!
Another Hip Peas product I was recently able to try out is their Hair Balm. The Hip Peas Hair Balm can be used for all different hair styles on boys or girls. This product just like the Hair Detangler can be used on wet or dry hair and will help you get the spikes you are looking for or hold your little ones braids in place! I have also found that it works great with my daughter fine hair when I am trying to get it to hold a curl!
Hip Peas makes a lot of great items for kids hair care. Other items include Curl Tamer and Cradled Cap Care! They also sale the great Knot Genie that I can also vouch for!
One other great thing I want to mention before I close this review is that Hip Peas is unlike many other child hair care products out there. They not only do work but they are all natural! It is important to me to keep my daughter safe especial with the unknowns. I like knowing that the products I use will be the safest and most effective for my child. There are no hidden dangers with Hip Peas or additives you will regret using in the future!
If you are on the lookout for kids hair care products that really do work and will keep your little one safe then I really do recommend Hip Peas!
Now if all this is still not a good enough reason for you to be checking out Hip Peas right away then don't forget they also donate 10% off all proceeds to Charities that Help Children in need!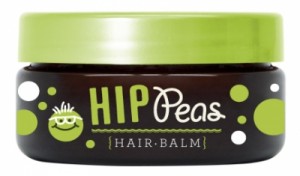 How would you like a chance to win some Hip Peas Hair Detangler and Hair Balm of your own? One Lucky US reader will do just that! Good Luck to you all!
a Rafflecopter giveaway

I did receive a product for the purpose of this review, However my opinion was used in this review and was not influenced in any way! All thoughts are my own and may vary from others. I do not handle the mailing out of giveaway prizes and will not be held responsible for any mishaps that may occur to such items