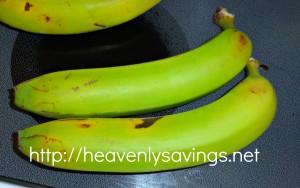 Recently while shopping I came across some Plantains. Now these are not the best looking but I also know that although Plantains are one of the most used fruits in the world they are not all that common in the U.S.
First off when selecting a Plantain to cook you want to choose one that is nice and green. Preferably without any yellow spots or coloring.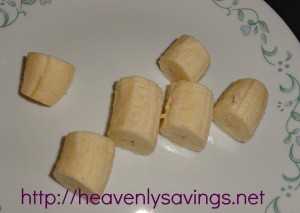 First thing you will need to do is slice your Plantain into pieces. I like mine about 1″ in size.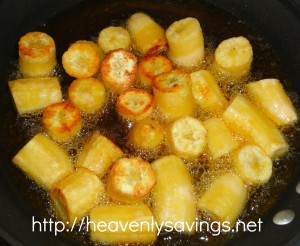 Next you will place Plantain slices in frying pan with oil. Fry each side of Plantain about 3 minutes or until golden brown. You will want to make sure your Plantains are not burning but that they are cooked in the middle.
After Plantains have fried and have turned golden brown I take them out and drain oil off on paper towel. Next I place one Plantain at a time on a plate and use a second plate to flatten the Plantain. If it is falling apart and not sticking together then they have not fried enough in the pan.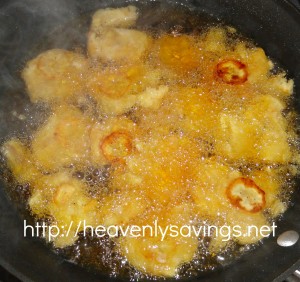 After all Plantains have been flattened you will need to place them back into frying pan and fry another 2-3 minutes on each side until golden brown on all sides.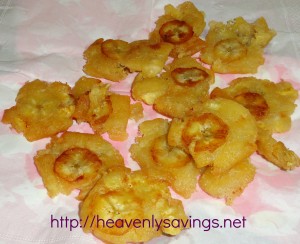 Remove Plantain's from oil and drain on dry paper towel. Immediately sprinkle with salt (as much or as little as you like) and then eat and enjoy! You will want to eat these right away…they are not so good after sitting!