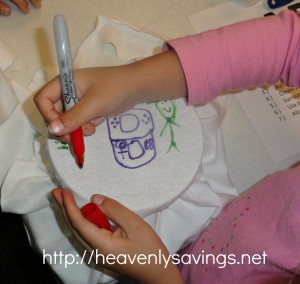 Items Needed:
Sharpie Markers White T-Shirt Bowl (any size) Rubber-band rubbing alcohol   
1. First you will need to decide where you would like your tie dye to be located on the t-shirt. Then place that spot over a bowl and use a rubber band to hold the shirt in place. This will also stretch the shirt allowing a nice canvas to easily draw on.
2. Let the kids draw away! Anything they like!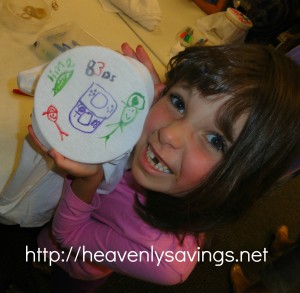 After the kids have finished up their artwork on the t-shirts you will then take rubbing alcohol and lightly pour the alcohol over the drawing. It is easiest to do this in a bottle with an applicator tip. But if you don't have one that is okay as well…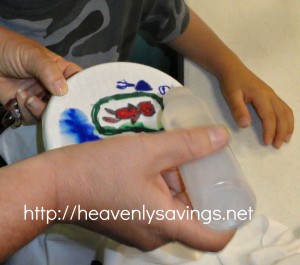 The rubbing alcohol will then let the colors bleed out making if kind of a fun tie dye effect the kids will love! – Next let dry!
That's it! Now your kids have  a new cool shirt to wear!….I have never washed these shirts to I am not sure it will stay..we just do it for the fun of it!