My Thoughts on The Complete Idiot's Guide to Picture Puzzles Volume2 and Puzzle Baron's Sudoku and Logic Puzzles
I love puzzles but one of them I have never before got the hang of is Sudoku. I know many people in my family that love their Sudoku games but I have never taken the time to learn and to be honest I found it very hard to figure out.
Recently I was sent three amazing books for the purpose of this review. One of them being Sudoku. I was excited because after reading it I wanted to show my Dad (who loves Sudoku) that I could do it too!
I found these books to be very easy to follow. Every thing was step by step and at a pace that I could learn and understand. From solving Logic Puzzles to finding the differences in pictures it really was interesting to read these three wonderful books!
On the Back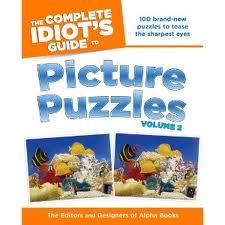 Picture Puzzles:
You love to challenge yourself with brainteasers of all kinds, but there's something special about picture puzzles. The photos are entertaining, the changes are subtle, and the vibrant images give your eyes a break from plain old black-and-white puzzles.
Packed with 100 picture puzzles from easy to "whoa!" this enjoyable guide gives you everything you need to sharpen your eyes and your brain-and have fun doing it!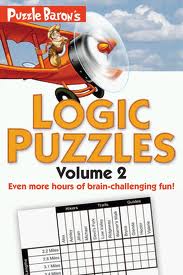 Logic Puzzles:
A group of four friends decide to go hiking in the mountains. They all agreed to meet up at the same location, Grizzly Gorge, but each of the four hikers wanted to take a different trail to get there. Due to the difficulty of the terrain, each hiker brought along an experienced local guide. Using only the clues that follow, match each hiker to his or her guide, and determine which trail the hiker used to reach Grizzly Gorge.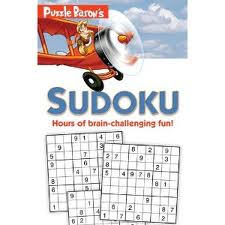 Sudoku:
As a sudoku enthusiast, you know how challenging-and addicting-they can be. If you're new to these deceptively simple yet surprisingly complicated puzzles, you'll soon understand what all the fuss is about.
If sudoku puzzles get your brain churning, Puzzle Baron's Sudoku will send your brain into overdrive!