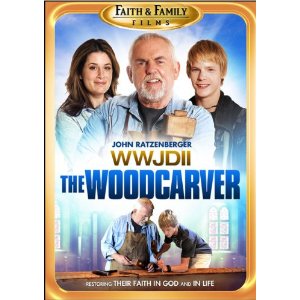 My Thoughts on The Woodcarver
Restoring their Faith in God and In Life
There is nothing better then sitting down with my family to watch a good, wholesome, God Loving movie. That is exactly what you will find with The Woodcrafter staring John Ratzenberger.
This movie is about a boy who is troubled by his parents divorce. After taking things too far and vandalizing a church he has nothing left to do but rectify the situation and rebuild what he broke. As he works on this project things are still hard at home and he finds that life is much easier living with a stranger instead of his own family. This stranger (The Woodcarver) being a loyal follower of Jesus Christ can see the pain in this boy. Can The Woodcarver help the boy feel at home with his parents and love the Lord again…watch and see!
On the Back
Rebelling against his parents and the broken home he comes from, fifteen-year-old Matthew Stevenson makes a destructive choice to get attention: he vandalizes the church his father is renovating. To avoid criminal charges, he agrees to repair the damage he caused to the intricate carvings and finds himself working alongside Ernest Otto (John Ratzenberger), a talented but reclusive woodworker. Laboring together, an unlikely friendship forms and both come to realize that all things are possible with faith, family and friendship. 
I did receive a product for the purpose of this review, However my opinion was used in this review and was not influenced in any way! All thoughts are my own and may vary from others.