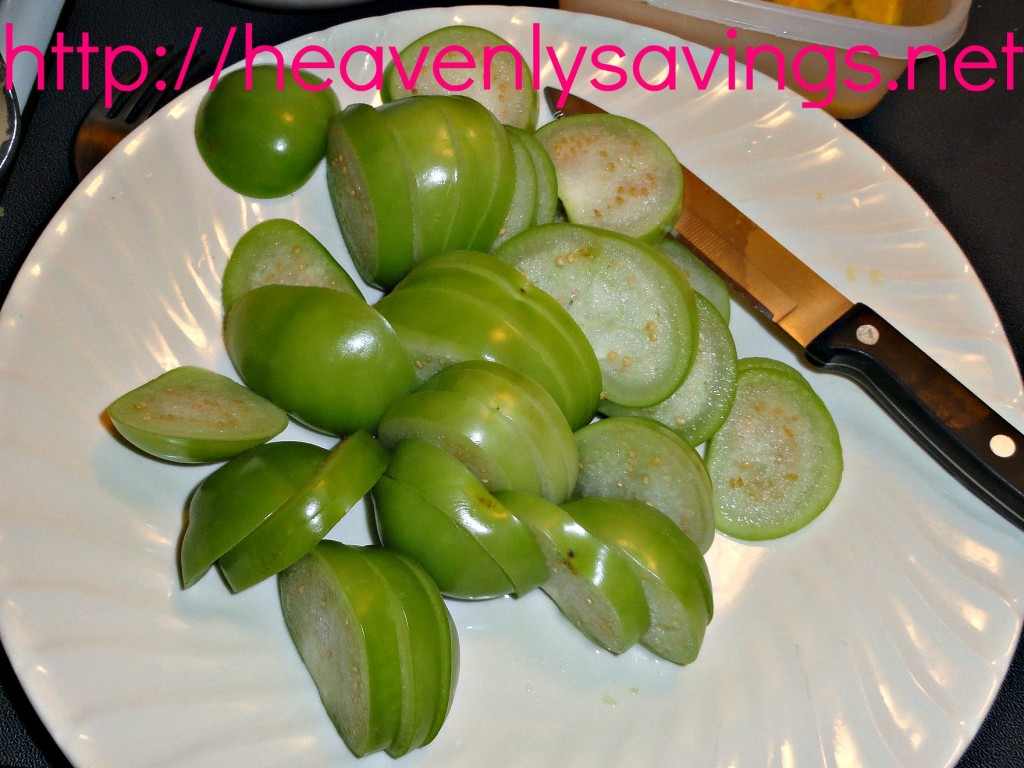 Ingredients
2 eggs lightly beaten
1/3 cup cornmeal
1/2 teaspoon mixes seasoning/herbs of choice (I used basil and rosemary)
1/2 teaspoon garlic salt
ground black pepper to taste
8 tomatillos, husked and sliced 1/4 inch thick
2 tablespoons vegetable oil
Directions
Place eggs in a shallow bowl and wisk together.
Mix cornmeal, herbs, salt and pepper together in shallow separate bowl.
Heat 2 tbs oil in skillet over medium heat.
Dip tomatillo slices in egg whites, then  into dry cornmeal mix remember to coat both sides.
Fry tomatillo slices 2 to 3 minutes per side, or until golden brown.
Serve and enjoy!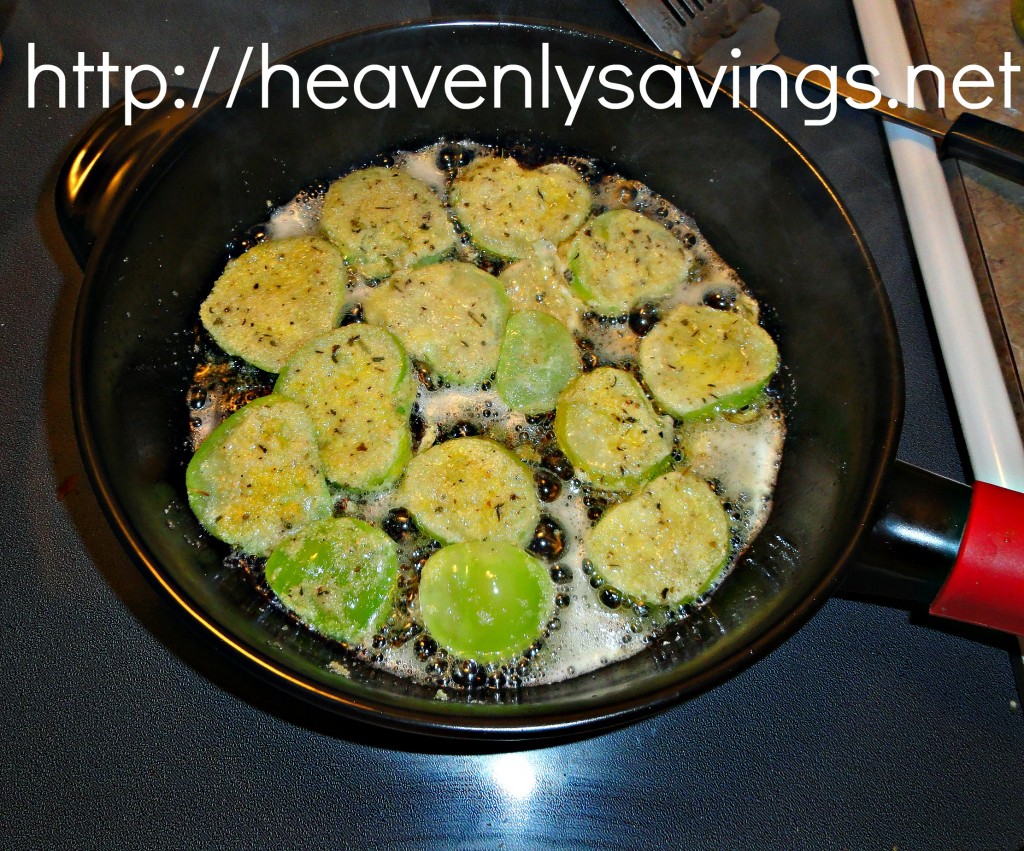 I got this recipe from All Recipes!