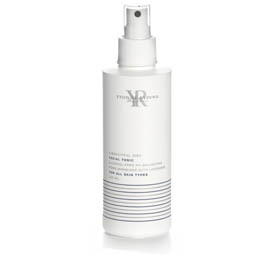 My Thoughts on Yvonne Ryding
Facial Tonic
If you are an avid reader of my blog then you probably know that I battle with acne even at age 28. It is something I have dealt with for years and have never enjoyed. Because of my skin I have never enjoyed trying out new products on my face since I am always unsure of how my skin will react. But for you all I do try them out so I can give my honest opinion about each product I try.
Recently I was able to review Yvonne Ryding Facial Tonic. This is the first time I have ever reviewed anything that was just a simple spray onto the face before my moisturizer. I fell in love with how simple and easy to use it was since I don't have the time most days to go through a huge process of skin creams for my face.
The Facial Tonic is made for all skin types and did not make my face oily and I did not break out! This of course is a HUGE bonus but more then that I started to notice a nice glow to my skin after a few days. The Facial Tonic is Alcohol-free PH-Balancing Pore Minimizer with lavender and is sold in a 200 ML bottle. You can spray the Facial Tonic onto your face or can use it with a cotton pad to cleans your skin before you moisturize! 
Looking for more Yvonne Ryding then just the Facial Tonic! That is wonderful because she has many great facial products available! You can check them out at http://www.yvonnerydingusa.com
From Press Release
"When I give my lectures, my audience must expect me to talk about the skincare line, but there are so many other important factors to a woman's wellbeing," says Yvonne.
Yvonne has always been interested in taking care of herself. As a young girl she was involved in gymnastics and soccer, and as a young adult, she enjoyed the enviable status of global pageant queen (Miss Universe 1984) and international model.
These days, Yvonne is a prominent and inspirational figure in Sweden, and regularly contributes to popular television. And while she founded Yvonne Ryding skincare upon the strict notion of natural, cutting edge research and ingredients, the key to beauty does not start with face cream. Yvonne is a mother and a company owner, and so she knows that in order to thrive, it is important to take care of yourself. "Think about the mind and your soul. Give yourself some time to be with yourself in meditation."
Yvonne Ryding believes that exercise helps you glow from the inside. But, "it's important that you enjoy your workout," she says, "so that it doesn't feel like a chore. If you love walking, then just walk! Do you ice skate? Then ice skate!"
And be mindful of what you put in and on your body. "Think about how you eat. Good food helps you think. Be good at giving your body water so that you can rinse it out and cleanse." And don't forget your beauty sleep, she says. "If you're not sleeping well and giving your body rest, then your body won't have time to rejuvenate."
Yvonne's stance on anti aging is consistent with her belief in a balanced joyful lifestyle. She maintains the importance of food, sleep, drinking water and exercise. "If you combine that with a commitment to taking care of your biggest organ by using natural products, then you will get a really wonderful glow around you."
I did receive a product for the purpose of this review, However my opinion was used in this review and was not influenced in any way! All thoughts are my own and may vary from others