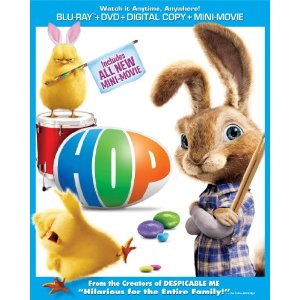 My Thoughts on HOP
I had never seen Easters hit movie HOP before and I was excited because for my first time ever not only was I going be able to watch HOP with my family but also host a HOP party for all of my daughters friends!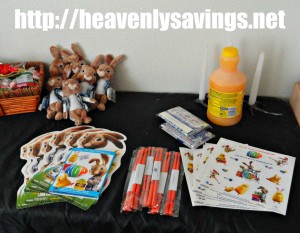 To start off I received an awesome package in the mail that contained HOP the movie as well as fun activities for the kids including drum sticks, stickers, and even a stuffed E.B. Bunny! I knew that these were going to be a big hit with the kiddos and boy was I right!
I decided to keep the feel of the party going I would also have the kids set up to decorate Easter Egg cookies while they watched the cute HOP movie. It was a big hit and the kids had a blast decorating and eating their Easter Egg cookies!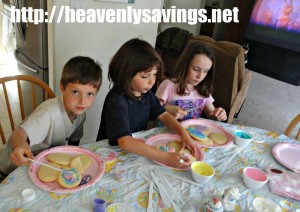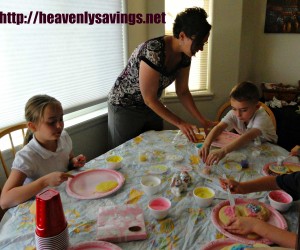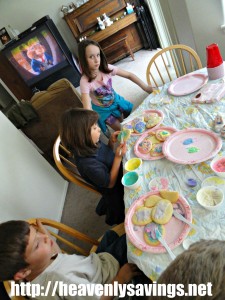 HOP is a very cute movie. If you have not seen it yet I recommend you do so right away. It is about E.B. the son of the Easter Bunny. It is fastly becoming his time to shine as the new Easter Bunny but he has other plans for his life. He has a dream of becoming a drummer and experiencing the world in his own way. But, will he be back in time to save Easter from the Chic who wants to take over? You will have to watch and see!
On the Back
He was destined to be the Easter Bunny, but all he wanted to do was rock! When teenage E.B. leaves for Hollywood in pursuit of his dream to become a rock star drummer, he meets Fred, an out of work slacker with his own lofty goals. Together they two encounter a series of hilarious mishaps and misadventures and in the end help each other recognize the importance of family. "The laughs don't stop in this movie treat for all ages!"- Pete Hammond.
I did receive a product for the purpose of this review, However my opinion was used in this review and was not influenced in any way! All thoughts are my own and may vary from others.