How to Save Money When Subscribing to an Internet Provider
There are a number of ways to save money on your existing Internet plan, or when establishing an account with a new provider. Some of these tips are just common sense, where others might be things you never thought of or did not realize you could try. Keep these tips in mind the next time you speak to your Internet Service Provider (ISP) or go shopping for a better deal.
And shopping for a better deal is the first thing you should do. The best way to do this is online, where you can find companies that service your local area. Once you have determined the ISPs that provide coverage in your area, you can call a customer service representative directly to ask for more information. You need to collect the prices from the various companies to use as leverage when discussing pricing with other agents.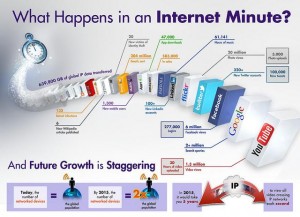 .(Courtesy of IntelFreePress)
Agents may not be able to lower the cost of Internet service, but they can often offer you promotional offers and discounts available to new subscribers or that might not apply to your situation. Having the prices their competitors charge makes a difference when talking to ISPs. Use this information to frame your concerns about getting a better deal than what they may be offering. Again, while the monthly cost may not change, promotional offers may save you more money and give you more services.
Many Internet Service Providers offer tiers of service. If you do not stream media or play games online, you do not need the fastest connection available. In fact, if you just use the Internet to surf the Web and check your e-mail, you could get the least powerful tier and probably have no issues with your speed whatsoever. In some places, dial-up might even be the best option. Sticking with dial-up instead of using broadband can save you hundreds of dollars every year, but the connection is dreadfully slow.
Lower tiers of broadband may be the best option, but you need to know which tiers are available to you. Be sure to query the representative on speeds available, if they are not listed on the company's website. Choose a mid-range tier or one of the lower speed packages. These packages can save you as much as $20 to $30.00 per month, or more.
Most companies that provide cheap Internet service also provide other services, such as home telephone and television. You can often save money by bundling all of these services into one affordable package. This also makes bill paying and customer service more convenient, as you only have one bill to pay and one company to deal with whenever something goes wrong. Sometimes, bundling services also makes certain features available that are not available to customers without bundled packages.
Cheap Internet service can be difficult to find, but in most places, it can be found. Do your research on all the providers in your area before you speak to an agent. Bargain with the agent to get the plan that best fits your needs, the price that fits your budget, and access to any promotional discounts and offers the company provides to newcomers and current subscribers. You may even be able to get your current provider to match a competitor's deal or price, just by asking. Be prepared to deal and do not be afraid to request a better deal than the one you have been offered.
This is a guest article by Ruben Corbo, a writer for the website Broadband Expert where you can find cheap internet service reviews. When Ruben is not writing he's composing or producing music for short films, video games, and other visual arts.