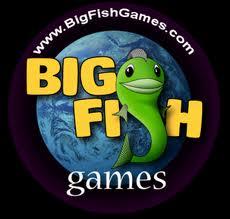 If you are the kind of person that enjoys PC games, then we have the deal for you. Right now, Big Fish Games, the internet's largest downloadable game site, is offering any regular (not collector's edition) game for only $2.99 for new customers. All you have to do is enter the code NEW299 and you can get any game on their site for less than three dollars. Best of all, there is no shipping cost and no waiting. You can download the game right away and be playing it within minutes of your purchase.
Another advantage to Big Fish Games is that they give you a one hour free trial on all their games, letting you see if it is one you want to buy or if you'd rather pass on it. They have the best system out there I have found, and it not only keeps your games organized but it makes it easy to download trials, remove games you don't like or are finished with, and keep them all in one central location.
Big Fish Games has the biggest selection of casual games you can find. Everything from hidden object games, to adventure games, to strategy and time management. No matter what kind of game you like, scary or happy, easy or hard, they have a game you'll fall in love with. If you sign up for their club, you receive a discount on all games purchased.
Big Fish Games is the true PC gamer's paradise. It is well organized, offers walkthroughs and collector's editions of games, and the help desk is always available if you have issues. Check them out today and see what games you can find!
Author Bio
Mary Edwards is one of the contributors and editors for dating sites. She is passionate about thought leadership writing, regularly contributes to various career, social media, public relations, branding, and parenting and online dating community. She can be reached at edwardsmary936 AT gmail.com.