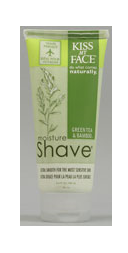 How does 3 bottles of Moisture Shave for FREE Sound? Well that is exactly what you can get with your FREE $10 off Anything credit once you sign up THROUGH THIS LINK for Vitacost!
Here's How It Works:
Vitacost has a great rewards program going on. If you sign up through a referral link you will get a FREE $10 off Anything Credit.
Vitacost has these Moisture Shave products in a number of scents for $3.24. That means with your Free $10 credit you can purchase 3 of them.
Then visit this link here to be taken to the vitacost web site and the shaving moisturizer section.
Add the Moisture Shave (or whatever you decide to purchase) to your cart and go to checkout. When you see the promo code section input the code you were e-mailed after signing up through the referral link!
Shipping will be a flat rate of $4.99 on this order so basically you are getting the 3 Moisture Shaves for just $1.66 each (They retail in the store for $4.99 so that is a huge savings)