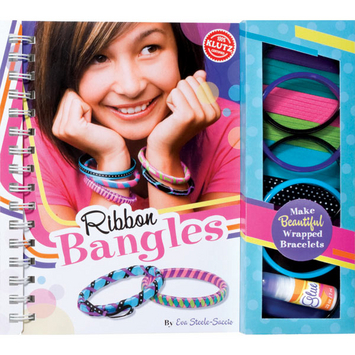 My Thoughts on
Klutz Ribbon Bangles
You all know just how much I love crafty kits. Well Klutz Ribbon Bangles is now added to my top fav's for fun with my daughter.
My little girl is starting to have a fascination with jewelry so I knew that she would just love being able to style her very own bracelets and customize them in her favorite patterns and colors!
The Ribbon Bangles are easy to do and the designs are endless. The Klutz kit has everything you will need including bracelets, ribbon, glue and step by step book. The book will walk you through everything you need to know and teach you about numerous designs your child will love.
The Kit includes 54 feet of ribbon and 5 bracelets to wrap to your hearts content! This kit is recommended for ages 8+ and retails for $19.99!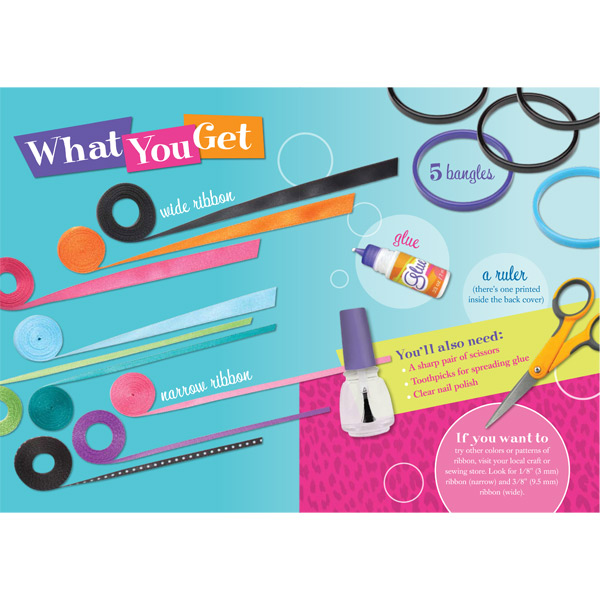 From the Site
Price:$19.99
Ribbon has the power to transform everyday plastic bracelets into shimmering designer bangles. We provide the sturdy plastic bangles, a bright array of ribbon, and a bottle of glue to hold it all together — everything you need to make a wardrobe of five unique bracelets
For ages 8 and up
Written By: Eva Steele-Saccio