** I was provided with a copy of this title for the purpose of this review. However, my own opinion was used and not influenced in any way.
Simplifying My Life with Birds……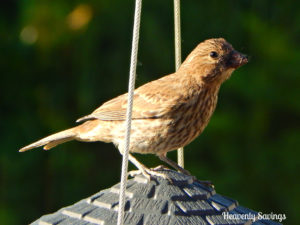 I feel like I have not blogged in years. It  has been a very long time since I sat down and just started pouring my heart out in a post to all of you. Honestly I have let life get ahead of me recently. I have let myself get wrapped up in so much "stuff" from homeschooling, babysitting, being Primary President at church, being a wife and mother, focusing on my health and more!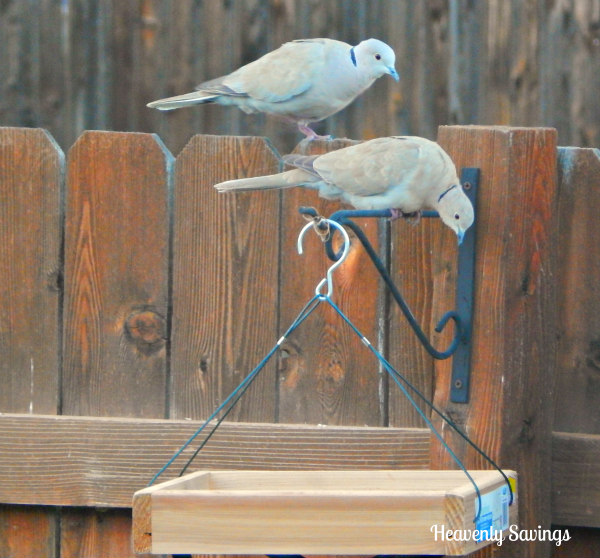 With everything on my plate I was no longer having time to do things for myself. I mean I am still getting in my daily workouts but that is about the only thing I am doing for "me". The rest of the day I feel like I am running a marathon and no longer have time to think let alone sit down for a minute.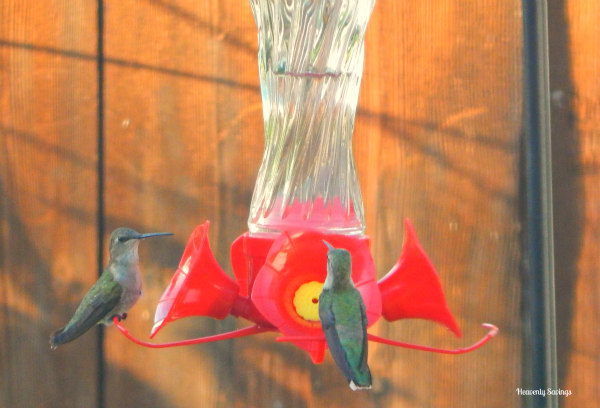 For years I have watched my husband find time to de-stress. He typically spends his stress free time in the garage building hot rods or working on his R.C. Cars. They have always been hobbies that help him get away from life. I used to have hobbies as well….before kids. But it has been A LONG time since I really thought about most of the hobbies I used to have. Before kids I was constantly found dancing, reading, camping, fishing, horse back riding, snow machining or hiking. Now I know that those are all things I could do with the kids and some of them I do now. But they are not nearly as stress free for me as they once were. Que toddler screaming, hubby hating to dance and preteen complaining that it's "Too HOT outside" of that there is "No Service" on her electronics.  All of those things make it harder for me to just ENJOY!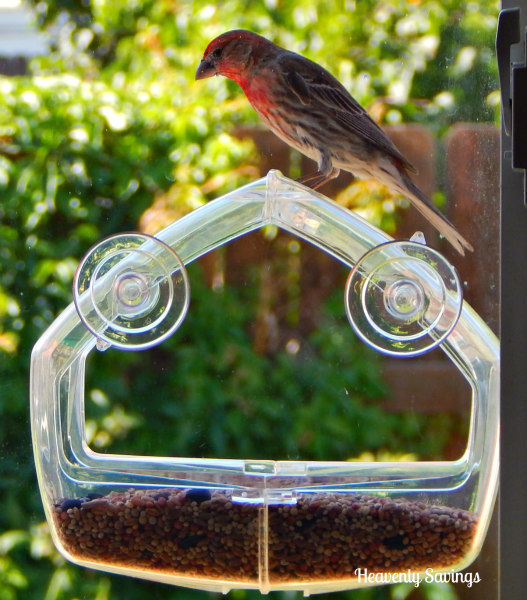 Recently I sat down and made a bucket list. Not one like Traveling to Ireland which is something I would really love. But more like one that is things I can do here…NOW. Items I want to start putting more focus into. As I was sitting and making this list I found myself thinking more and more of the things I would like to do "When I'm Older." You know those things your Grandmother might do but your "Just too young". One of those items for me is bird watching. It is probably my favorite thing to do at my Grandmothers house. She has had bird feeders all my life and there is something just so relaxing about sitting at her kitchen table and watching the birds gather out her window.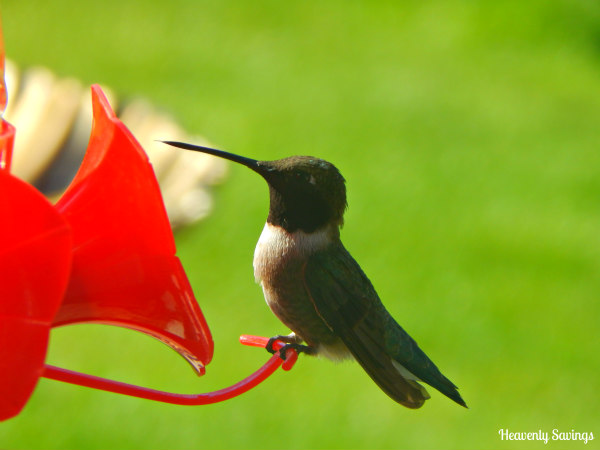 Now that I live 3 hours from my Grandmother I don't get to go just sit there anymore. It's been hard for me. But as I was making my list I got to thinking…why not now? I mean do I really have to be a Grandmother to enjoy birds? No! I just have to make my life slow down a little so I could actually enjoy them! Now that sounded great to me. I mean sitting in the house with the T. V. off just watching out the window at some cute little birds eating at a feeder? Yes please!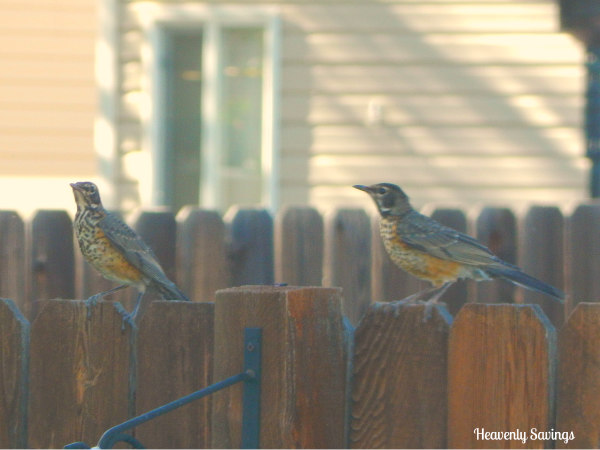 Now here is where my spontaneity kicked in. I rushed to the local hardware store and purchased many different feeders and types of bird seed. I mean if I was going to do this then…I was going to DO THIS. Fast forward 2 weeks later. I now have 10 bird feeders and a bird bath in my back yard. EVERY morning after my workout, before the kids wake up, or the day care kids arrive. I sit and drink my Shakeology and enjoy watching my birds. I have not had any "Spectacular" birds yet. But I don't care… the birds I do have are so worth it. I have finally found something that can be just MINE. Even though my toddler loves to watch them too. I also love how I have at least an hour set aside each morning to read a book and just watch the birds at the feeder. It has been a real life saver for me as in I feel like I am finding myself again.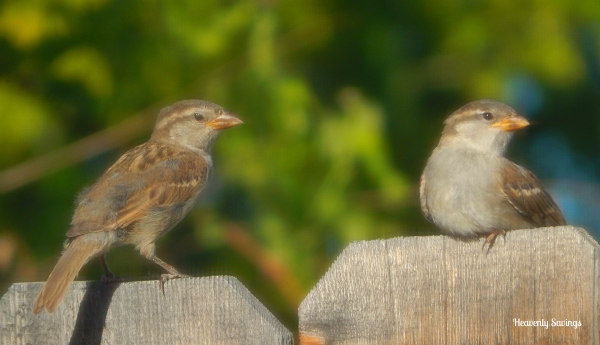 Chicken Soup for the Soul: The Joy of Less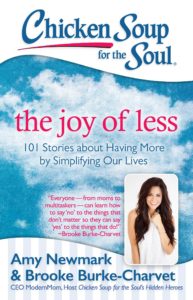 One of the books I have been reading recently in the mornings is Chicken Soup for the Soul the Joy of Less. It's been a great read and helped me to get to the new place I am at in life. It is filled with 101 stories about others who like me just felt like life was cluttered. Either with "stuff" or just not enough time on their hands. If you are in need of finding some "Me-Time" or decluttering your home and life then this read is for you!
On The Back
Do you have too much stuff? Are you cramming too many activities into each day? We all want to reclaim control of our lives – reducing the amount of clutter in our homes and on our calendars! There 101 stories, from people who have figured out how to have "the joy of less," will inspire you to improve your own life.
You'll learn how to say "no" without guilt and put some quality time back into your life. You'll get tips on attacking the clutter in your home – how to identify it, remove it, and share it or give it away.
Experience the freedom of having less in your closet, the power of saying "no," and the fulfillment you get from focusing on what matters most in your life.
What is your "Me-Time" Hobby?