** I was provided with a copy of this title for the purpose of this review. However, my own opinion was used and not influenced in any way.
My Little House on the Prairie Connection!
When I was a child I was addicted to Little House on the Prairie. If I was not found reading the books then I was watching it on T.V. It was a big deal to me and something I had in common with my Momma.
Fast forward to my adult life with a daughter of my own. I was so excited to share my love with Little House on the Prairie with my daughter. As soon as she was old enough to understand I tried to read the books with her. She hated them! I mean would not even sit down and listen to them when I tried reading with her. She got board, they were not her "style". It was excuse after excuse for her to not have to listen to them with me. So after a few times trying I decided to give it up. Maybe when she is older I thought.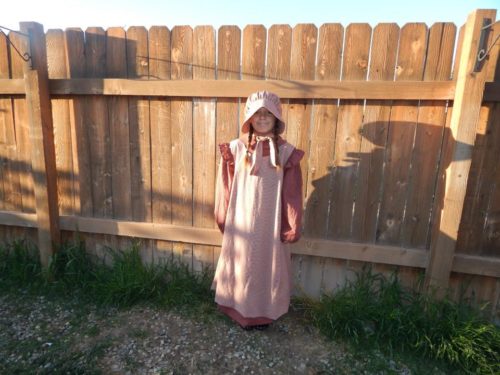 Just a few short months after I tried to introduce Little House on the Prairie to my daughter something wonderful happened. She came home from school one day (before we started homeschooling) and started telling me all about these wonderful books that her teacher was reading with her. They were called The Little House on the Prairie and I just HAD to read them sometime!!!!!
She was so enthusiastic about these new books and of course wanted a set of her own….AHHH! In my mind I was like "Really??" You won't give them a shot for me but your teacher opens them up and they are now the greatest thing since Bagged Chips? But I quickly got over those feelings and ran to the closet to get the set I had tried to read with her a few months prior. That year she even dressed up as Laura for Halloween!
After that day she would not put the books down. She quickly had the whole set read and wanted more. I'm so glad that I was able to get the series on DVD. Now my daughter and I can also enjoy episode after episode with each other! Such fun!
My daughter is a lot older now but she still has a love for her Little House on the Prairie series. She still enjoys watching the episodes with me and this past year I even did something special for her 12th birthday. I found someone online to go to the "set" of Little House and take a picture for me holding a note. My daughter was THRILLED to say the least.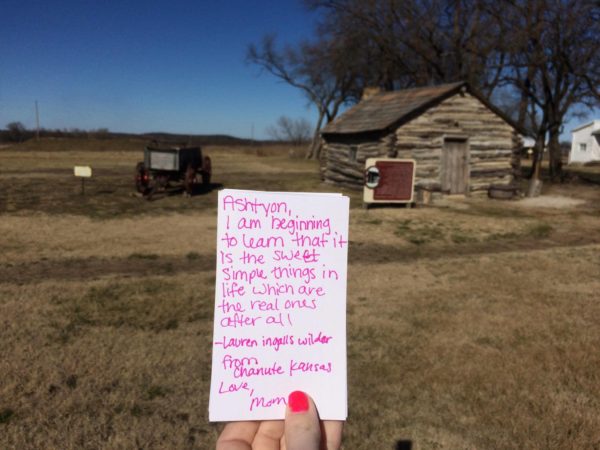 What was your favorite Book when you were a child?