No Bake French Vanilla Cheesecake Recipe and Great Dollar General Deals!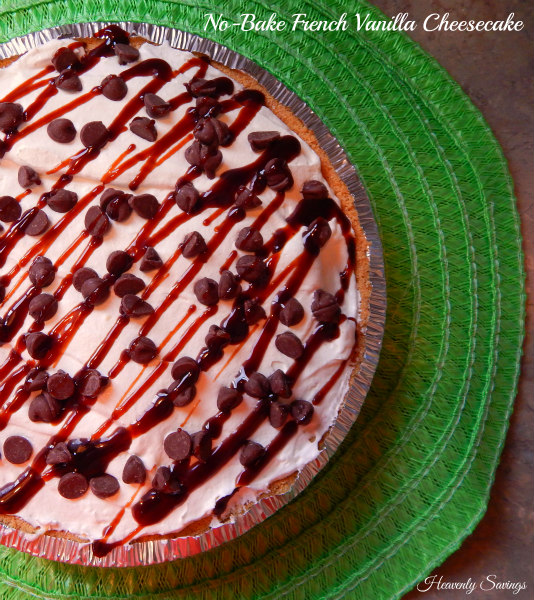 It seems like every time I turn around I am needing to bake something this holiday season. Last week I was asked to bake for a friend, this week my husbands Christmas party and then a church Christmas party. Next week I am hosting a dinner party and baking for 2 more Christmas parties. All this baking could be driving me insane…but it's not! Why? because I know that I can do quick and simple recipes like this No Bake French Vanilla Cheesecake. Plus there are great Dollar General coupons that go along with some of the items I need to make sure a delectable dish!
Here's how it works. Visit this Dollar General link to clip yourself some amazing Dollar General Coupons. Save on products you need this Holiday Season. All you have to do is save them online and then when you input your phone number at checkout your coupons will automatically be deducted! How awesome and simple is that? No more having to sit and clip coupons. Just scroll through the coupons on your phone and save the ones you want/need! It really is that simple!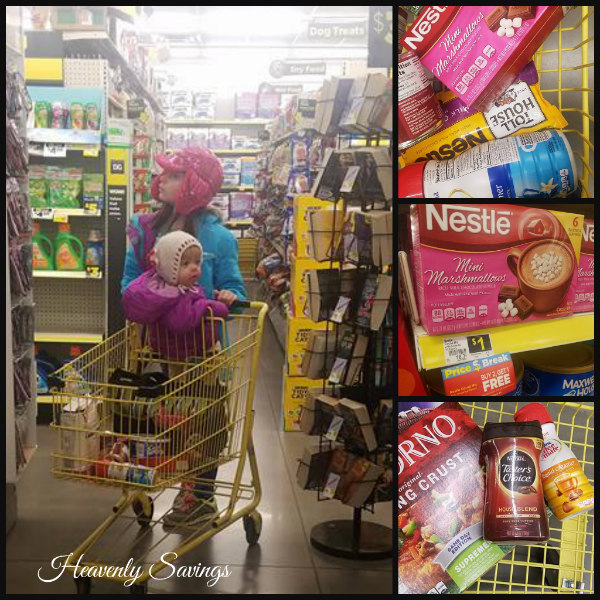 Right now you can score really great deals on all your holiday needs. You can find coupons for the following products as well as so many more!
• DiGiorno -$1/1
• Toll House Morsels – $1.50/2
• Nescafe Taster's Choice – $2/1
• Coffee-mate – $1/1
• Nestlé Confections Stand Up bags – $1/1
• DiGiorno – $1/1
While I was shopping this past week I was able to score so many of these awesome products. It was a great shopping trip with my daughters. I was also happy to be able to pick up enough stuff to make a tasty No Bake French Vanilla Cheesecake using NESTLÉ® COFFEE-MATE® Liquid Coffee Creamer and NESTLÉ® TOLL HOUSE® Morsels.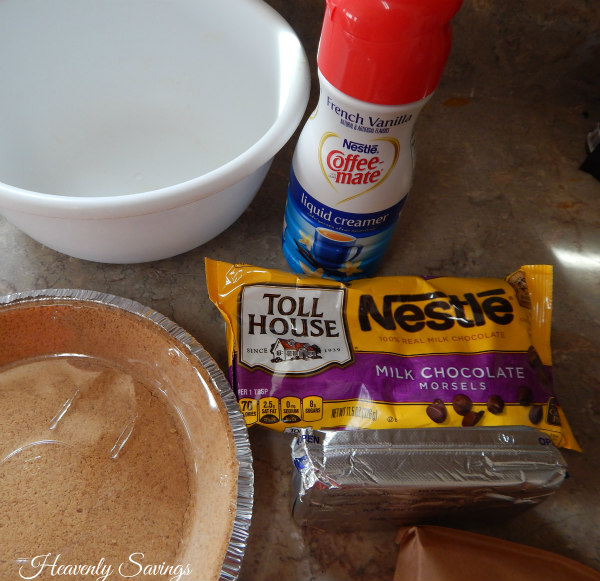 Ingredients:
NESTLÉ® COFFEE-MATE® French Vanilla Liquid Coffee Creamer
NESTLÉ® TOLL HOUSE® Morsels
Graham Cracker Pie Crust (any size)
Cheesecake or Vanilla Flavored Pudding (6 1/2 Cup Serving Size)
8oz package Cream Cheese (room temperature)
small tub whipped cream
chocolate sauce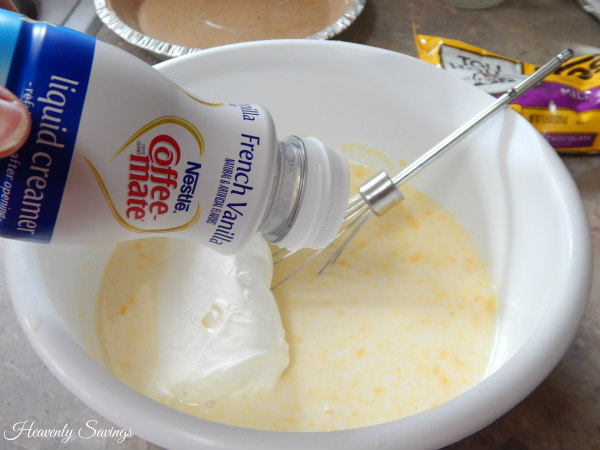 Directions:
Take the Cream cheese, Pudding and 16oz NESTLÉ® COFFEE-MATE® French Vanilla Liquid Coffee Creamer and pour into a bowl.
 Mix by hand or with hand mixer for 2 minutes. -if you still have cream cheese lumps after the 2 minutes you can run pudding mix through a strainer…or leave them like I did 😉
Pour mixture into Graham Cracker Pie Crust.
Refrigerate for at least 30 minutes.
Top with Whipped Cream, NESTLÉ® TOLL HOUSE® Morsels and chocolate sauce
Enjoy!!!

Wow do you see how simple that is! We plan on serving ours with our NESTLÉ® Hot Cocoa Mix and/or NESCAFÉ® TASTER'S CHOICE® Instant Coffee
**NOTE the pudding box will ask for 3 cups of milk but I learned that if I use 3 cups of the coffee creamer the pudding will not set up enough to remain firm in your cheesecake. It seems to do much better with the 16 oz of coffee creamer.