** I was provided with product for the purpose of this review. However my own opinion was used and not influenced in any way.
Baby's 1st Halloween + Great Costumes!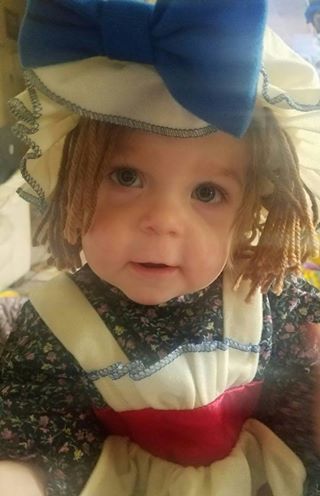 This Halloween will be my baby girls 1st Halloween. I am so excited to see how she does with people in costume, how she likes the candy thing and just to see her experience all that goes with this fun Holiday. I am also excited to show off our matching Rag Doll costumes we got at Oriental Trading! They are so awesome and comfy!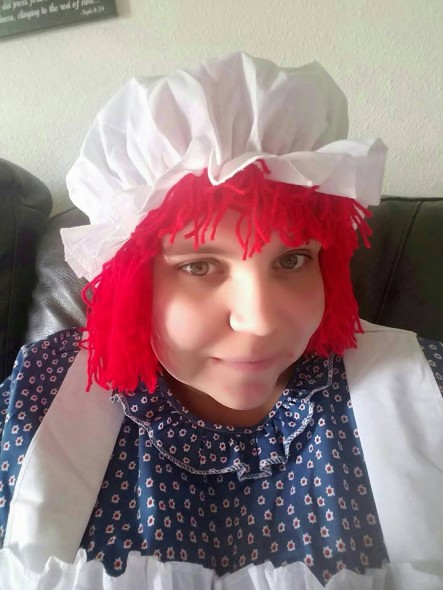 This is the first year that I have received a costume from Oriental Trading. I was unsure what to expect and was excited to give the costumes a try.
So..ok. Here is the low down. I am honestly in love with the quality and just how much came with each costume. Usually when I purchase a costume it has this awesome picture on the front but then you get to reading and the bag/picture lists items that is "Not Included". That was NOT the case with either of these Rag Doll costumes. Each of them came with the hats, dresses, Pantaloons and mine even came with the stripy socks. SO cool! I love that I don't have to go out and purchase anything extra before wearing these costumes at Halloween.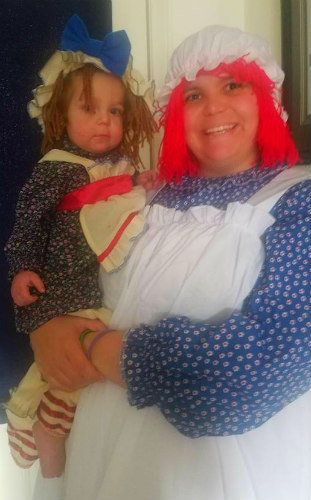 The dresses are super cute and my daughter seems to enjoy wearing it. No worries about her trying to tear it all off as we are out Trick or Treating and experiencing other fun things. She seems to really enjoy her costume.
Ok so these Rag Doll costumes are not the only costumes I purchased from Oriental Trading. I also scored a great Pirate Costume just for the kids to play dress up in. I always have kids wanting to play Pirates and now they can! Double Score! This Halloween is going to be great!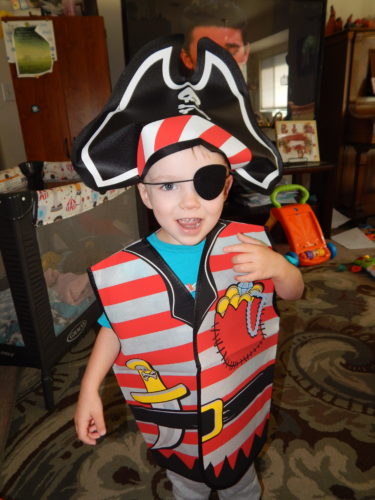 What are you/your kids going to be for Halloween?