** I was provided with a copy of this title for the purpose of this review. However, my own opinion was used and not influenced in any way.
Dolly Parton's Coat of Many Colors Movie Review
I am so happy to say that I grew up with Dolly Parton's music. I can still hear my Momma's voice singing Coat of Many Colors which is one of her favorite songs. I also remember my Mom telling me a story when I was little about how it was my Grandmothers dream in life to do Dolly Parton's nails. Just thought you all would like to know those interesting little tid bits! 🙂
Recently I was able to review Dolly Parton's Coat of Many Colors Movie. I must say that I was thrilled when it arrived because I was able to watch it on T.V. and could not wait to see it again! I loved this movie and the look into her life when she was younger. It is also refreshing to be able to watch something so uplifting, refreshing and wholesome. I love that Dolly's faith and family shined through in this movie and I really enjoyed getting to watch her "grow". This is a movie for the whole family and a great addition to my DVD collection!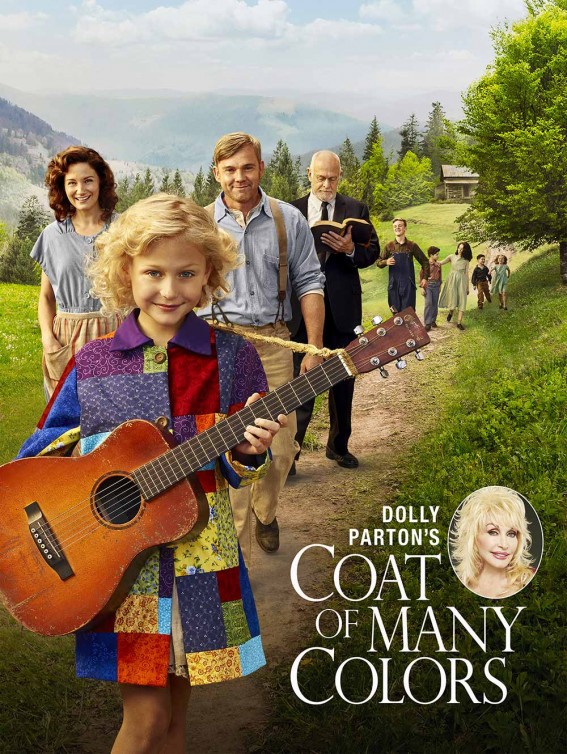 On the Back
Experience the magic and warmth of the inspiring true store of living legend Dolly Parton's rags-to-rhinestones upbringing in Tennessee's Great Smoky Mountains. Meet the close-knit, hardworking Parton family as they struddle to overcome devastating loss and discover the healing powers of forgiveness, faith…and one very special coat. This colorful patchwork coat – so vividly described in the well-known song of the film's title – helpved empower the Southern songbird whose voice has touched hearts around the globe. Poignant and uplifting, this family – friendly film stars singer-songwriter Jennifer Nettles (Sugarland) and Ricky Schroder (NYPD Blue, 24) as Dolly's parents, Gerald McRaney (Longmire, Deadwood) as her Grandpa Jake, and young Alyvia Alyn Lind as the couragous, outspoken 9-year-old Dolly.