He Is Risen Easter Treats
As most of you know I am the Primary President in my ward. I love being with these children and hearing their growing testimonies. I also love being able to spoil them once in a while with cute little treats that can go along with a lesson.
This year I plan on making my Primary kids some adorable He Is Risen Easter Treats. These treats will not only help to get the kids excited for Easter…but will also help them to remember that Easter is not just about celebrating with cute little bunnies and brightly colored eggs. Easter is about the resurrection. Jesus not only atoned for our sins and died on the cross for us…but he showed us that life does not end at death. We can ALL live again!
 Matthew 28:6 ~ He is not here: for he is risen, as he said. Come, see the place where the Lord lay.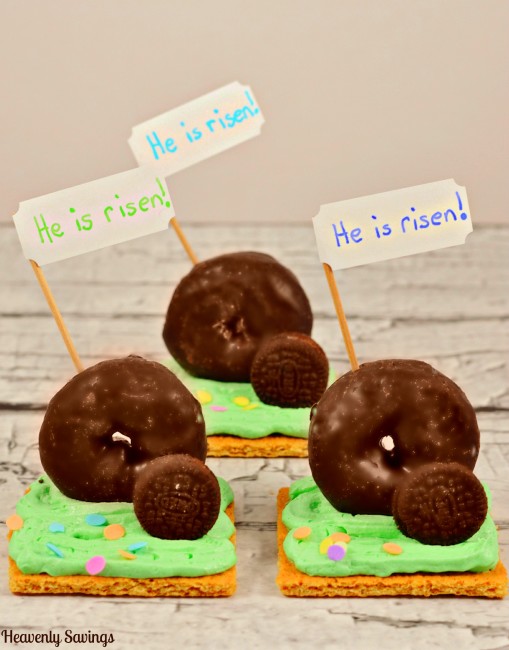 Ingredients:
Graham Crackers
1 Container of Whipped Icing
Food Coloring
Chocolate Mini Donuts
Mini Oreo Cookies
Sticky Back Labels (these are from Martha Stewart)
Toothpicks
Spring Sprinkles (optional)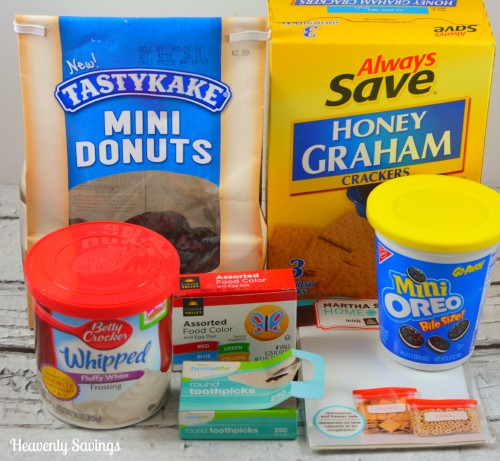 Instructions:
Step 1: Place a container of icing in a bowl and mix in green food coloring until you get the green grass color you are looking for. Ours took about 6 drops.
Step 2: Break a graham cracker in half, place it on a flat surface and using icing to cover the top of it.
Step 3: Place a mini chocolate donut on top of the icing towards the back of your graham cracker.
Step 4: Put a mini Oreo cookie in front of the mini donut, but off to the side a bit so that it resembles a stone that has been rolled away from the tomb.
Step 5: Write "He is Risen" in marker or pen on a sticky back small label and stick it to the top of a toothpick.
Step 6: Stick the toothpick with the "He is Risen" sign on it on top of the chocolate donut on your treat.
Step 7: Sprinkle the grass on the graham cracker with some Spring colored sprinkles if you wish.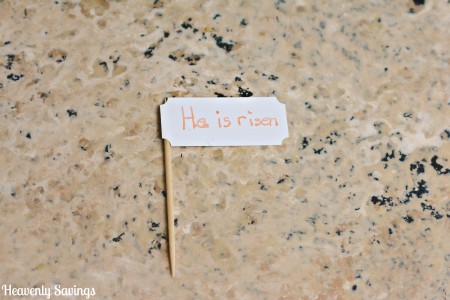 Also don't forget to stop by and check out some of my other Easter Treats!