Mint Oreo Trifle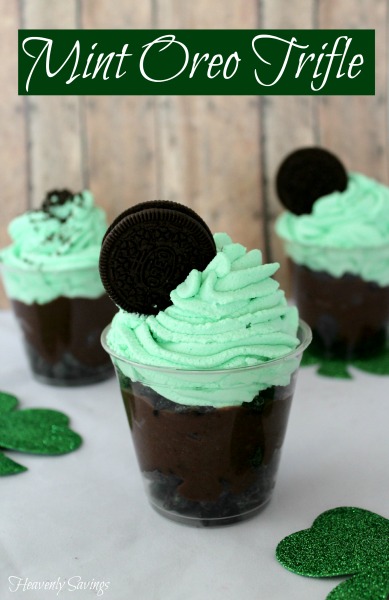 I Love Chocolate and Mint together! Throw in an Oreo and i'm in heaven. Plus it's almost St. Patrick's Day which means I can have all the Chocolate and Mint that I want and not feel guilty!
Recently My daughter and I decided to make some of these for a dinner party we had. They were a huge hit and tasty too! Hope you enjoy!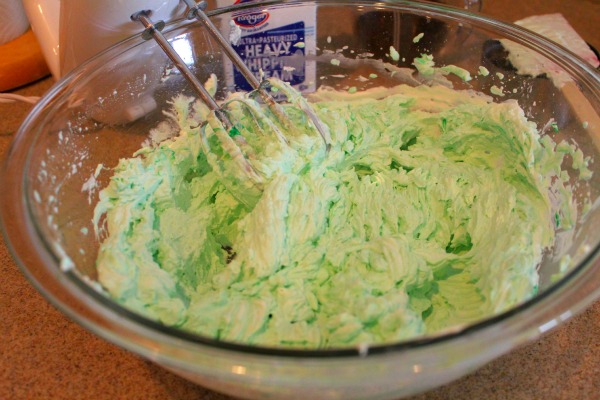 INGREDIENTS
1 package of Oreo Mint Cookies
1 small package JELL-O Chocolate Pudding
2 cup cold Milk
2 cup Heavy Cream
¼ cup Powdered Sugar
1 tsp Mint Extract (optional in case you don't like mint)
Green Food Coloring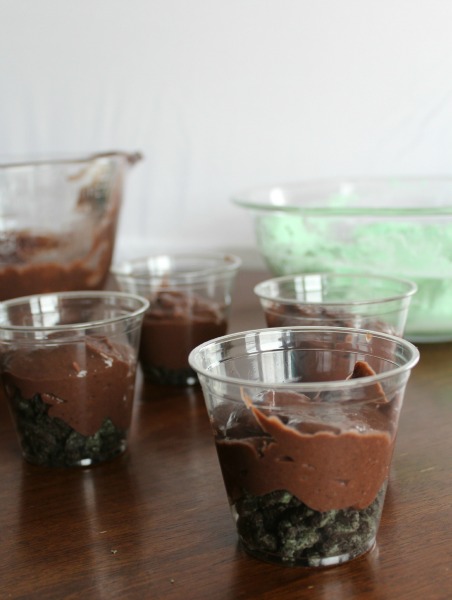 DIRECTIONS
Make pudding according to package directions. Place in refrigerator. Whip heavy cream until it begins to peak. Add powdered sugar and continue to whip.  Add mint and 6-10 drops food coloring and continue to whip until peaks form.
Place in refrigerator. Chop approximately ¾ of the Oreos and scatter into bottom of container. Top with about 1/4 cup chocolate pudding, then add another small amount of Oreo topping. Top with whipped cream mixture. If you happen to not like mint you can opt out of the mint ingredients and use vanilla instead.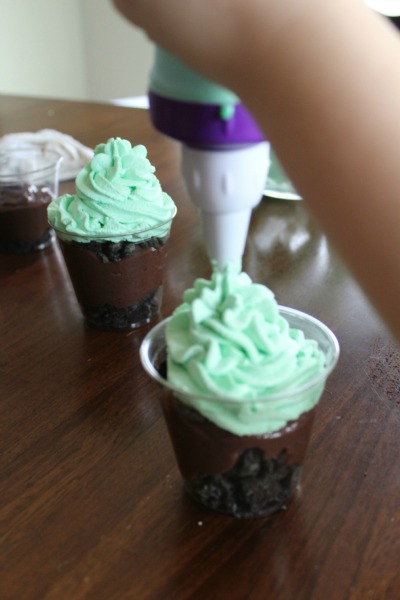 I love Chocolate and Mint together! What is your "go-to" flavor combination?