Chocolate Bunny Silhouettes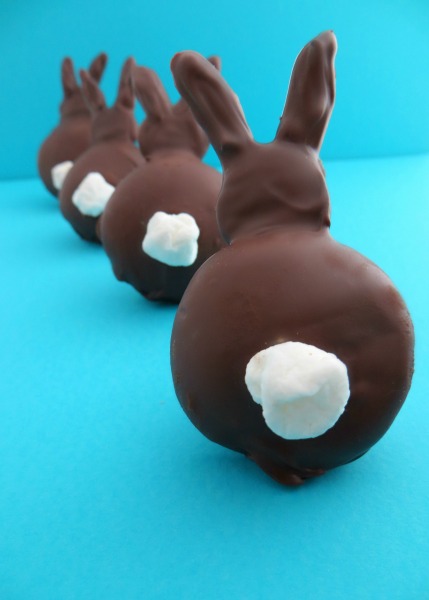 Easter is just around the corner. This year my family and I will be spending Easter with my little brother. I can't wait to see him! To help get my daughter excited for the holiday this year we have been making fun treats. One of the most recently treats were these adorable Chocolate Bunny Silhouettes! They were so easy to make and tasty too!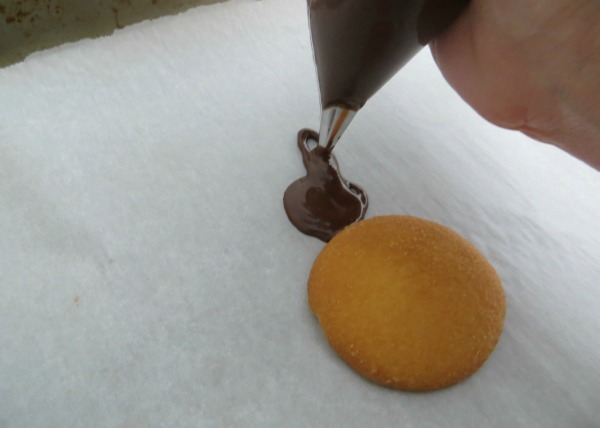 Yields: 30
Ingredients:
1 12 oz. bag semi-sweet chocolate chips

30 mini marshmallows

30 Nilla Wafers
Additional Materials:
Piping bag with small round pastry tip

Parchment paper

Chocolate dipping or kitchen fork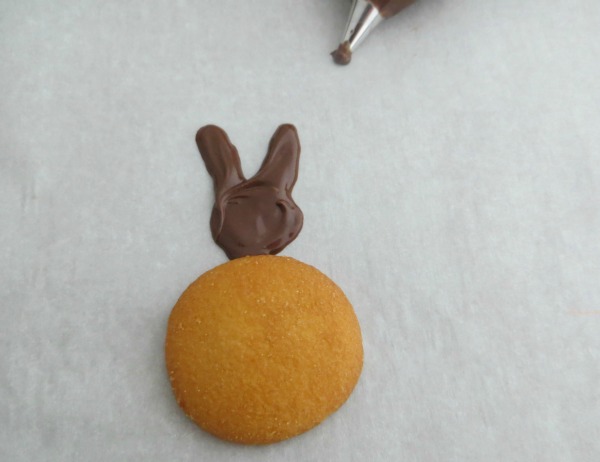 Directions:
Place a piece of parchment paper on a baking sheet.

Roll each mini marshmallow in the palms of your hands to make them more round and wrinkled – like a bunny tail.

Have your cookies, marshmallows, and dipping fork ready.

Melt the bag of chocolate chips. Spoon a portion of the chocolate into a piping bag with small round tip.

Place a Nilla wafer on parchment paper to use as a guide for how large to make the bunny heads. Pipe out a round circle about 1/3 the size of the vanilla wafer. Add two ears and fill in with chocolate.

While chocolate is still wet, immediately dip the Nilla wafer into the bowl of chocolate – submerging it completely. Use a fork to lift the cookie out of the chocolate. Tap the edge of the bowl to allow excess chocolate to drip off. Set the chocolate covered cookie just below the piped bunny head to connect the two.

Press a mini marshmallow onto the bottom of the chocolate covered cookie.

Place the Chocolate Bunny Silhouettes in the refrigerator to harden.
Note: You may use a small piece of modeling chocolate to stand the bunnies up as shown in the photo.