Celebrate Las Posadas With This Easy Mexican Shrimp Cocktail Recipe!
Las Posadas is such a great holiday. It helps me and my family put focus on the real reason for the season. To me Christmas is about the birth of our Savior and also about family, friends and loved ones. During the holiday season I try to spend as much time as I possibly can with my loved ones. Especially for Las Posadas which is a holiday that is centered around family and friends.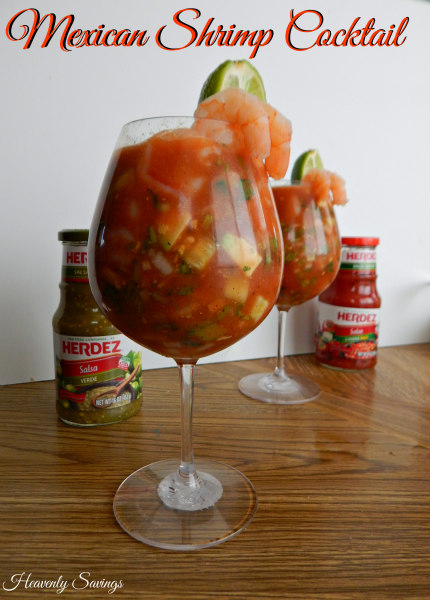 I love the tradition of visiting family members houses during #LasPosadas. It is a great time to catch up and make memories but is also a great time to eat some amazing food. Thanks to #HERDEZ I am always able to create a great dish for my family and loved ones. This year I decided to make Mexican Shrimp Cocktail! It is a family favorite and something extra special for Las Posadas!
Ingredients:
2 lbs Jumbo Shrimp (cooked)
3 medium tomato diced
2 cucumbers seeded and sliced
1 small white onion diced
1/2 cup finely chopped cilantro
2 avocados diced
2 jalapeno seeded and diced
Juice of 2 limes
2 cups Tomato or Vegetable Juice
1/4 c HERDEZ® Salsa Verde
Sea Salt & Black Pepper (to taste)
– Serve with Tortilla Chips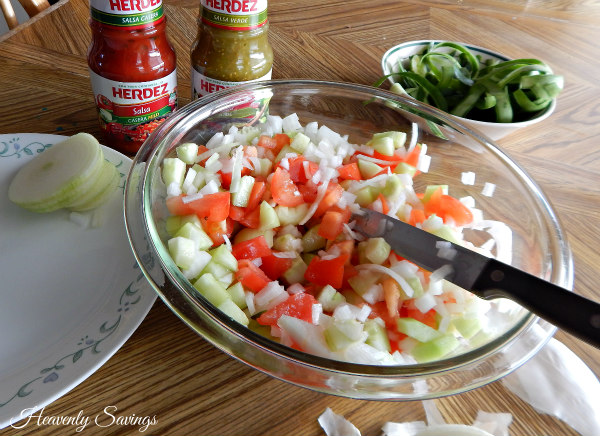 Directions:
1. Add all ingredients (except tortilla chips)  into large bowel. Season with Salt & Pepper and stir together. Chill
2. Serve in some type of stylish glassware 🙂
3. Add cooked shrimp. I usually put a few of the shrimp in the glass and a few of them on the rim for design. I also add some extra sliced lime to the rim for looks.
4. Serve with tortilla chips and enjoy!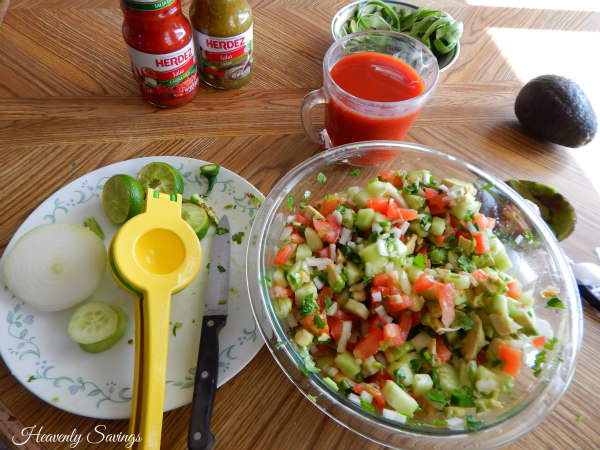 The HERDEZ® Salsa Verde is such a great addition to this Mexican Shrimp Cocktail and is kinda like the secret ingredient that everyone asks about. It just adds the kick and flavor that pairs up so nice with this cocktail.
HERDEZ® Brand is a brand who focuses on authenticity for their food and the culture. HERDEZ® Brand would love to help your family celebrate Las Posadas and even has a page dedicated to yummy recipes you can make so you can put more focus into spending time with your family and friends.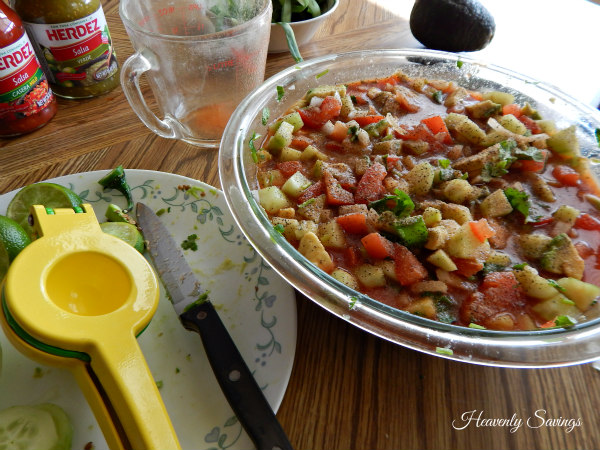 This is such a great appetizer idea that the guests can pick up, walk around and visit while enjoying.
In celebration of Las Posadas and great food HERDEZ® brand is offering up a great photo contest on Instagram. All you have to do is share your amazing #MisPosadas photos to enter the contest from December 7th-January 6th. Each week there will be a fill in the blank question that you will need to answer with a posted photo. Three top winners as well as some honorable mentions will score great prizes. Prizes include:
– Grand Prize: Dinner prepared by a personal chef for up to 4 people in your very own home!
– 2nd Place: $250 Gift Basket
– 3rd Place: $200 Gift Basket
– Honorable Mention: Custom T-shirts
Don't forget to add hashtag #MisPosadas to enter!