#starwarscereal
#starwars
#theforceawakens
 Star Wars View Finders In Select Big G Cereals!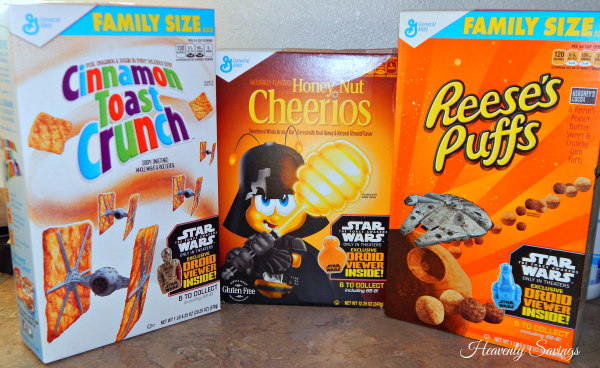 When I was a kid my brothers and I used to fight over the toys in the cereal boxes. We would rip the boxes open as soon as we could and dig to the bottom to find the precious toy that was featured on the front of the box. It actually got to be such a big competition that my parents had to make a rule that there was to be no more digging in the box for the toy. We were to pour the cereal into our bowl without reaching our hands inside and whom ever's bowl the toy landed in is who got to keep the toy. This seemed to work for awhile until we learned that if we shook the box around we could uncover the toy enough to insure it landed in our bowls. We were clever little boogers!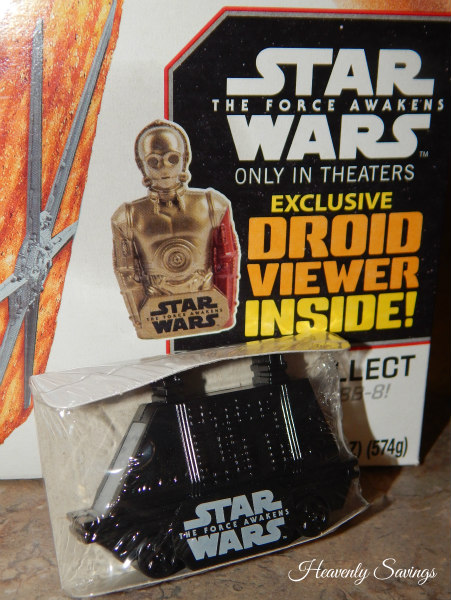 I had completely forgot those memories until I seen that Big G had placed some awesome Star Wars View Finders in their Specially marked boxes of  Reese's Puffs™, Mini Trix™, Honey Nut Cheerios™ and my favorite Cinnamon Toast Crunch™. As soon as I seen those Star Wars view finders I knew that I had to purchase these fun and tasty cereals for my girls. It has been a long time since I have seen toys in a box of cereal and I was excited to share the joys of finding the toys with them.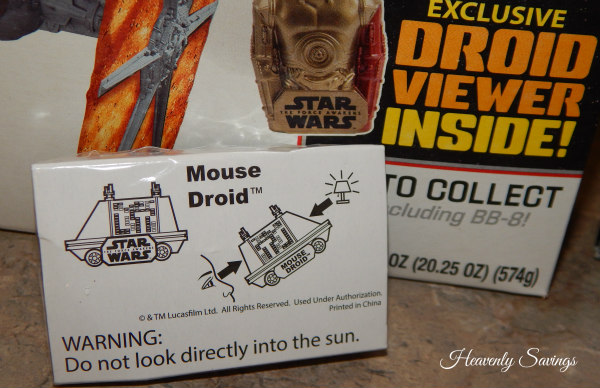 I am excited for my girls to make their own memories when it comes to the toys in the cereal boxes. I am also excited because the General Mills Cereal they will be eating is made with whole grain oats and contains at least 10g of whole grains per serving! Yippee!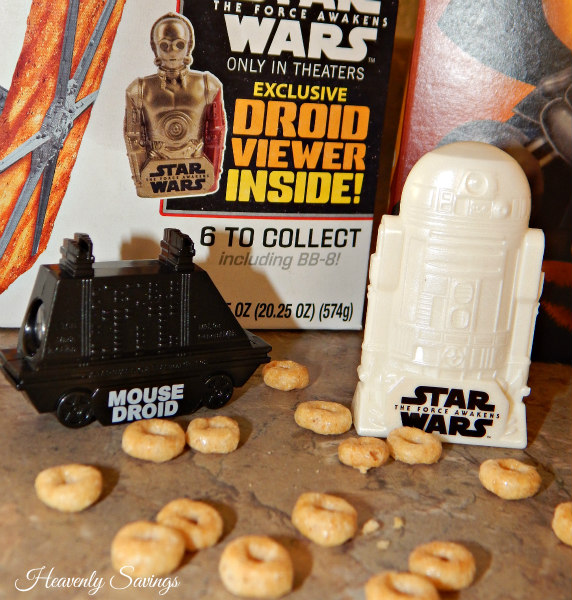 Want in on the General Mills Droid View Finder toys? Don't forget to pick up a few boxes of their specially marked packages of cereal today. You will be able to collect one of 6 droid view finder shaped characters from The Force Awakens in each specially marked box that you purchase. Each droid view finder will contain a unique and exclusive scene from the movie! Enjoy!
Also don't forget to make your shopping trip a little better with this High Value $0.75/1 Big G Cereal Coupon!