** I was sent a copy of this title for the purpose of this review. However, my own opinion was used and not influenced in any way.
Ripley's Believe It Or Not! Eye-Popping Oddities
My daughter loves the Ripley's Believe it Or Not books. This years Eye-Popping Oddities is no exception. It is so much fun to read and hear about the facts and oddities around the world. I love that this is a book that is not only opening my daughters eyes and teaching her things. But it is a book that she takes everywhere. Some of the weird facts you and your child will love reading about are based off of animals, the human body, pop culture, transport, art, food and more. I can promise you that your mind will not only be blown but you will say to yourself "WHAT?" and read each story in disbelief. From Monster sized earthworms ( that totally gave me nightmares) to learning about the Mega Migration of Stingrays. Each and every page is worth the read!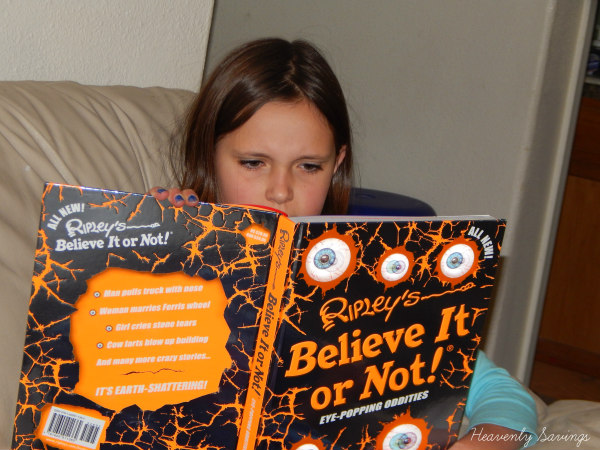 So how did Ripley's Believe It Or Not get started? There is a couple pages at the beginning of the book that will tell you all about Robert Ripley and his legacy! I'm so glad that his legacy lives on and I can't wait to see what Ripley's Believe It or Not writes about next!
Looking for a great Christmas gift for any child and or Oddities fan? Ripley's Believe It Or Not Eye-Popping Oddities is a great book for anyone!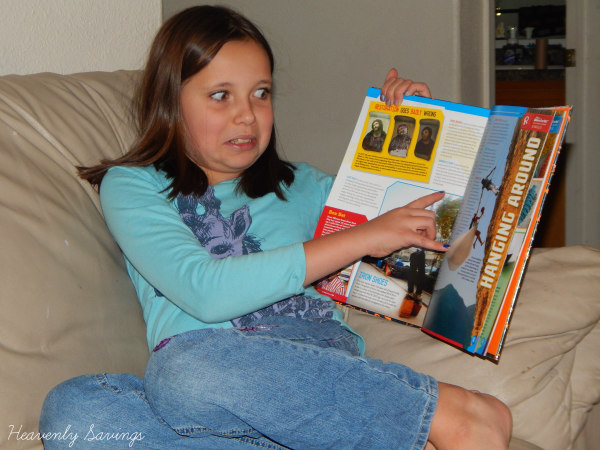 On The Back
Man pulls truck with nose
Woman marries Ferris wheel
Girl cries stone tears
Cow farts blow up building
And many more crazy stories….
It's Earth-Shattering!