** I was provided with a copy of this title for the purpose of this review. However, my own opinion was used and not influenced in any way.
Mickey Mouse Clubhouse Mickey's Monster Musical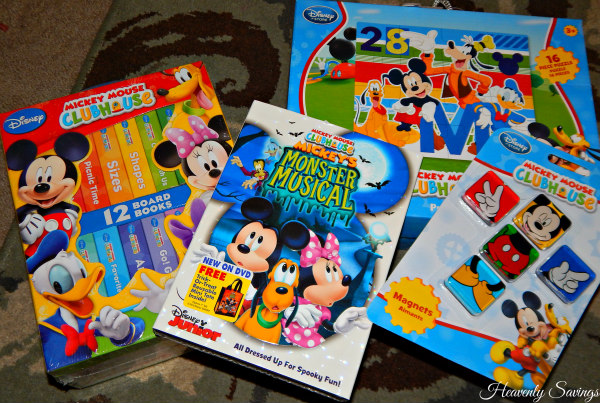 It has been WAY too long since I watched a Mickey Mouse Clubhouse movie. I am so happy that in just over a week I will be having another little one added to my family. That means I will get to watch these fun-loving cartoons all the time again! Not just on the days I am blessed to baby sit little ones.
Mickey Mouse Clubhouse Mickey's Monster Musical  is a great movie to watch with your family and is just in time for Halloween. In this adventure you will watch as Mickey and Minnie embark on a special picnic. But unfortunately they don't make it before the car breaks down and leaves them stranded at an ooky spooky castle. Thank goodness they make friends really quick and are able to make a bargain. If they get help fixing the car then they will help their new friends find out where the spooky noises are coming from in the castle. This was the perfect show to watch with some of the little's that I tend and they could not take their eyes off the screen. They were laughing, dancing and giggling right along with their favorite Mickey Mouse Clubhouse characters!
On the Back
Put on your favorite Halloween costume and get set for a spooktacular full-length adventure!
Visit the creaky castle of kindly "Count Mickula" and help your Clubhouse pals solve a puzzling riddle: Who, or what, is making a curious clanging, banging noise? With the right Monster Mouseketools and help from YOU, this mystery will soon be history! Then, enjoy two more exciting episodes as you search for pirate treasure with Captain Mickey and don your dungarees for delightful fun down on the farm, Packed with singing, dancing, laughter and surprises, Mickey's Monster Musical is a high-spirited treat that can't be beat!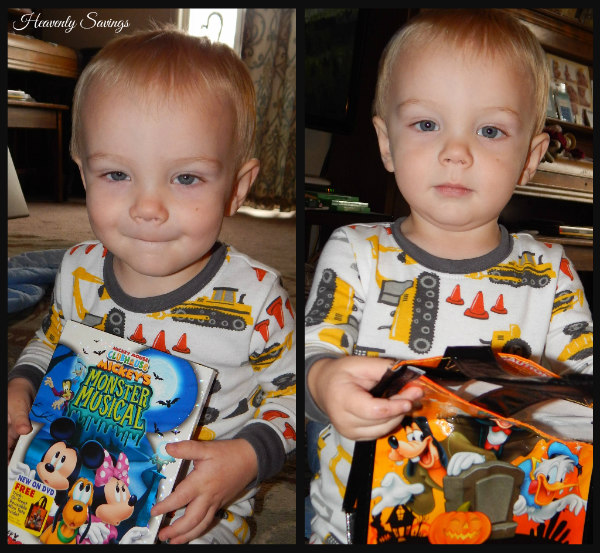 Episodes:
Mickey's Monster Musical
Mickey's Pirate Adventure
Mickey's Farm Fun-Fair
Bonus – Minnie's Bow-Toons: Tricky Treats
But wait! The fun does not have to stop with the Mickey Mouse Clubhouse Movies! There are so many great Mickey Disney toys and books out there for your little ones as well. The kiddos love coming to my house and playing with the Mickey Mouse puzzles and magnets. They also love to sit and learn their shapes, colors and more with the Mickey Mouse books! The books are the perfect size for little hands!