This shop has been compensated by Collective Bias, Inc. and its advertiser. All opinions are mine alone. #BringingInnovation#CollectiveBias
 DIY Canister for Recycling Batteries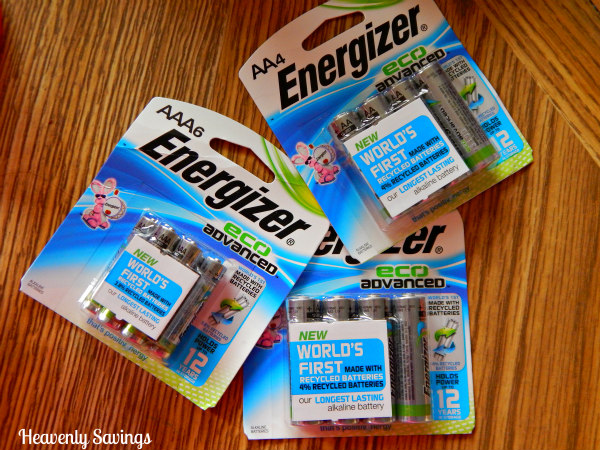 I don't know about you but here in my home we sure use A LOT of batteries. Between my husband, daughter and the children I babysit it seems that a weekdoes not go by that I don't have to add AA's or AAA's to my grocery list. I also know that it is soon going to get worse with the new baby and all of her toys and gadgets.
Recently while I was shopping at Walmart I came across a new battery made by Energizer® that caught my eye. They are called Energizer® EcoAdvanced™ batteries and they are the first battery to be made from recycled battery materials. I think this idea is ingenious and it's so fun to see that all of our battery recycling efforts over the years have not been in vain. Energizer® says that It's another step in our journey to bring performance and responsibility to the world. By 2025, our goal is to increase the amount of recycled battery material ten-fold to forty percent. That is wonderful!
I am so impressed with these New Energizer® EcoAdvanced™ Batteries. You can purchase them in AAA or AA's and they are Energizers longest lasting alkaline batteries ever! They are the world's first battery on the market that uses recycled material to help supply you with guilt free energy. Plus they will last for up to 12 years on storage!
To learn more and follow Energizer® you can check out these social media outlets:
Want to get in on the recycling action? For years my family has focused on recycling everything that we can. In fact we have a battery recycling can sitting on our dinning room counter top. It makes it easy for the kids to put their used batteries in the can and when the can is full we recycle them! Would you like a Battery Recycling Can of your own? I'd be happy to show you mine!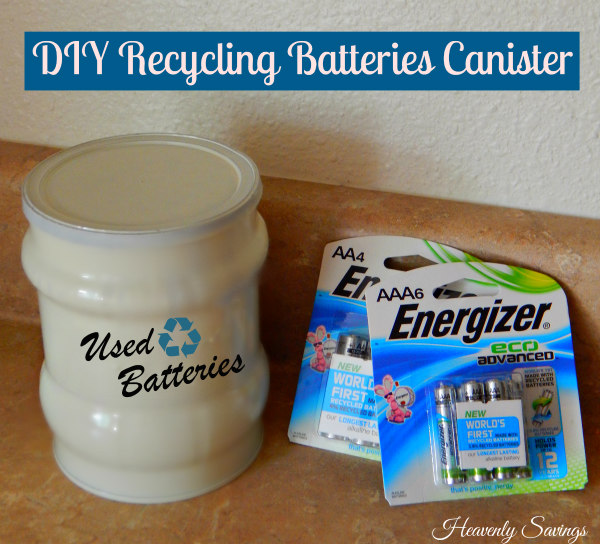 What You Will Need:
11 oz Coffee Can or can with a lid
Spray paint color of your choice – I used off white
Magic Marker (color of your choice) – I used a black and light blue
Stencils (optional)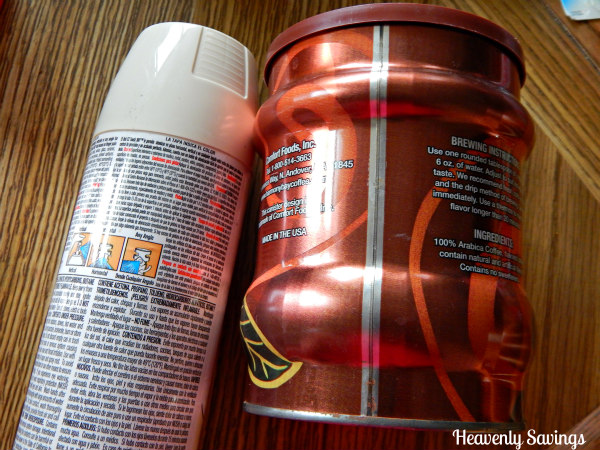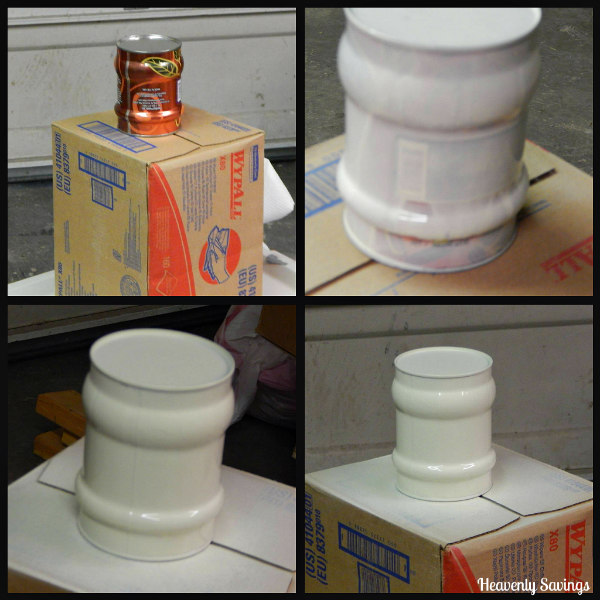 Directions:
1. Empty and wash coffee can. Let dry.
2. Set up a safe place to paint canister.
3. Spray can carefully with one light coat of paint. Wait about 20-30 minutes between coats. I did three coats to fully cover can.
4. Let dry at least 2 hours.
5. Write "Used Batteries" or any other phrase you would like. I also drew a recycle symbol on mine. Feel free to use a stencil if you like or even print a label if that is easier.
6. Place all your used batteries inside can and when they are used you can just take the can down to recycle them!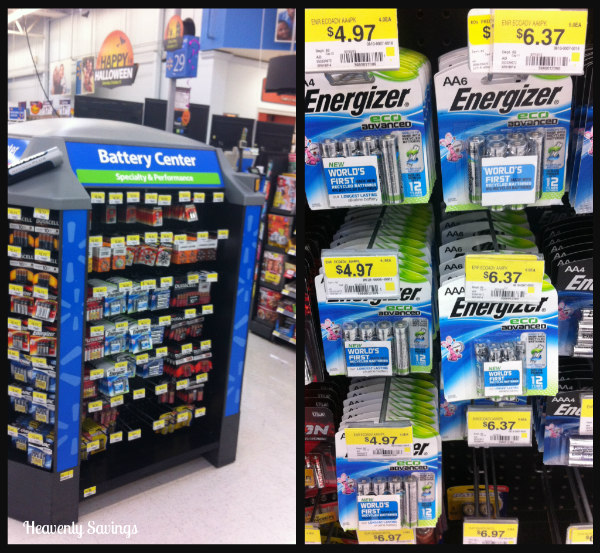 Do you make it a point to purchase items made from recycled materials? Why or why not?