**"The Red Robin information and gift cards have been provided by Red Robin.  However, all thoughts and opinions are my own and may very from others.
Red Robin's Burgers for Better Schools Program!
Red Robin is one of my most favorite places to eat. It seems to be our "go-to" restaurant for burgers and more. Especially since they started their loyalty rewards program which allows us to purchase 9 burgers and get the 10th free!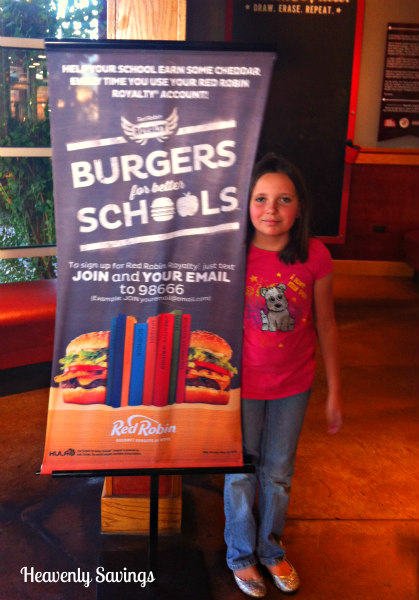 Now the Red Robin Loyalty Rewards has gotten even better. You don't only have to look forward to free burgers but you can also help your local schools. If you are a member of the Red Robin Loyalty Rewards program you have probably got an email about their Better Schools Program but if  you are not a member (or if you are and have not heard of it) then you will want to check this out.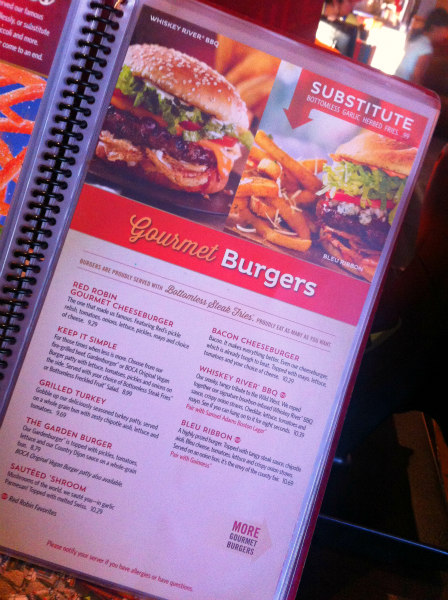 Burgers for Better Schools goes right along with your Loyalty Rewards Program. Not only will you be able to get perks with your Red Robin Loyalty Rewards like free food for your birthday, 10th burger free and more. But you will also be able to link your personal loyalty rewards card to a local school of your choice. When you do that your local school will get a percentage of your bill sent right to them. This will allow your local schools to use the money as they see fit and help out the kids in your city. There are already lots of K-12 school enrolled in the program and there are sure to more and more added. You can even change your school of choice to help out other schools as well. So if your local school is not yet listed then give them a call. I am sure they would love to register for free money!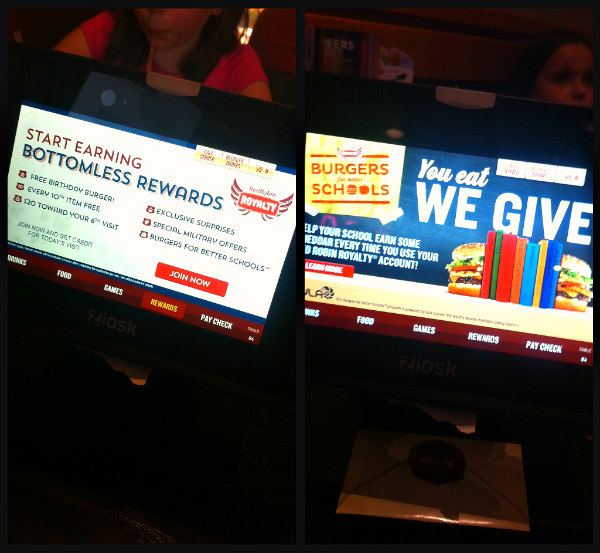 So next time you are at Red Robin don't forget to scan your loyalty rewards card and help donate to your local K-12 school of choice today! You can even track your progress on your Red Robin Loyalty Rewards dashboard. It will keep track of how much you have donated to your school of choice based off your bill. It will also tell you how many others have their cards linked to that same school and how much the school has raised total. It's a great feature and makes me feel good to know that I am helping local children.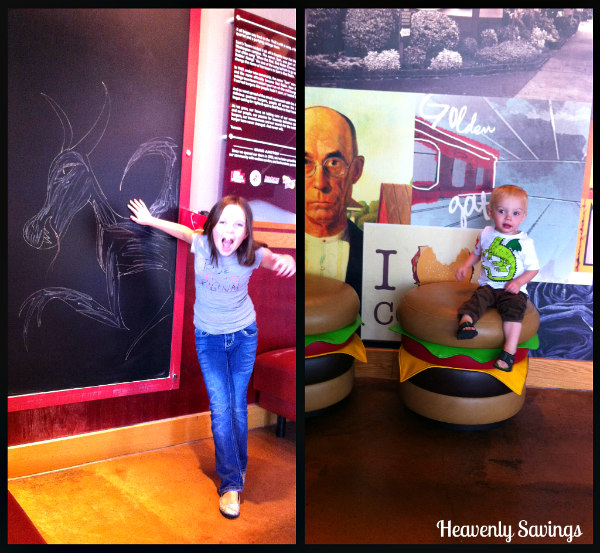 As a Red Robin Loyalty Rewards member you can sign up for the Burgers for Better Schools program on your personal account dashboard. Or you can sign up on the Red Robin website. Don't forget to sign up for the Red Robin Loyalty Rewards program if you are not yet a member. It's free and it will help you earn rewards for yourself and your local school as soon as you make your first purchase. You can also click to donate more to your school if you like to help them out even more by using a credit card option.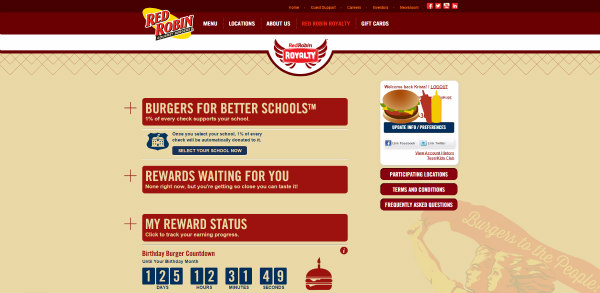 Want to learn more? Check out Red Robin on the following social media outlets today!
Red Robin website: http://bit.ly/JZZTQM
·         Red Robin Burgers for Better Schools: http://bit.ly/1TR898f
·         Red Robin Facebook: http://on.fb.me/1g54rPy
·         Red Robin Twitter: http://bit.ly/1lOnmp7
·         Red Robin Instagram: http://bit.ly/Q0Cou4
How would you like to earn a gift card to help with a future purchase at Red Robin? I am so happy to say that one lucky U.S. Heavenly Savings Reader will be able to win a $75 gift card to Red Robin! Good Luck and don't forget to sign up for Red Robin Loyalty Rewards & Burgers for Better Schools Program today!